Triple action fat reduction. Clinically proven results. TriLipo is the only non-invasive treatment that harnesses the body's natural processes for the most effective skin tightening, body contouring, and cellulite reduction results – all without destroying a single cell in your body.
Why TriLipo?
1. It works!
Clinically proven to be effective. See immediate and long-term results.
2. Most comfortable.
No burns, shocks, itching, numbing, or pain.
3. Safest treatment.
Works with the body, not against it.
4. Zero downtime.
Get back to your daily activity right away.
5. No lumps.
Smooth, natural-looking results!
How TriLipo Works TriLipo works on the skin, fat, and muscle layers at the same time, to deliver triple action fat reduction, skin tightening, and muscle toning.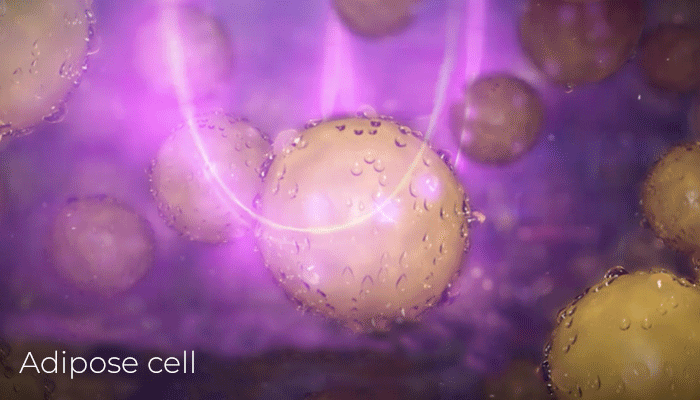 RELEASE
TriPollar RF energy safely heats the fat layer
The focused heat stimulates natural release of lipids from fat cells, without destroying them, just like intensive exercise would
This natural process is also known as "Lipolysis"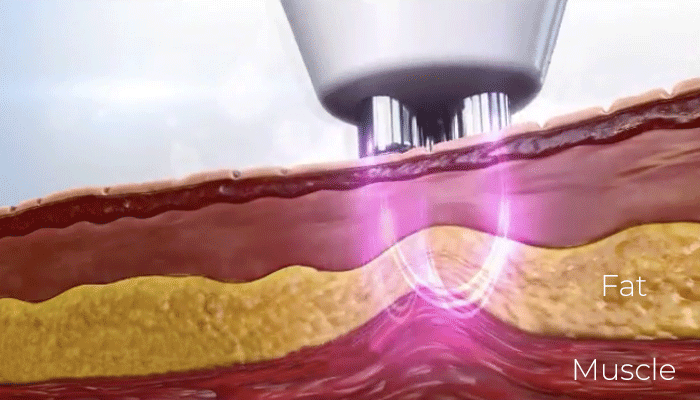 REMOVE
Fat loss is accelerated when DMA energy causes muscles to contract and squeeze fat cells
The muscles push the released fat away from the cells towards the lymphatic drainage
DMA promotes tissue detoxification and enhances muscle tone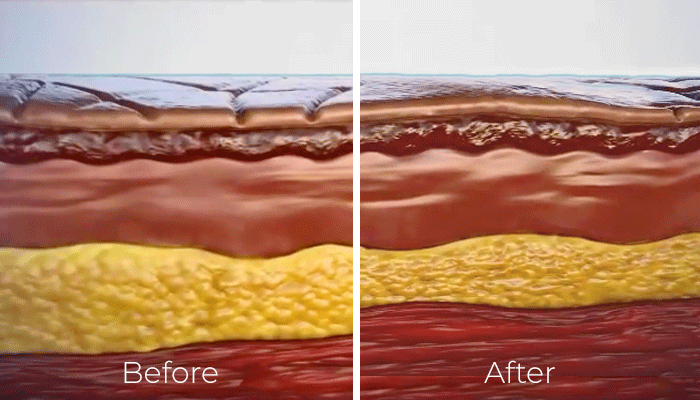 RESHAPE
Amplified lipolysis shrinks fat cells
The focused heating also stimulates fibroblasts to produce new collagen and elastin fibers
As a result the fat tissue lose volume, and the skin becomes tighter and more resilient for the long term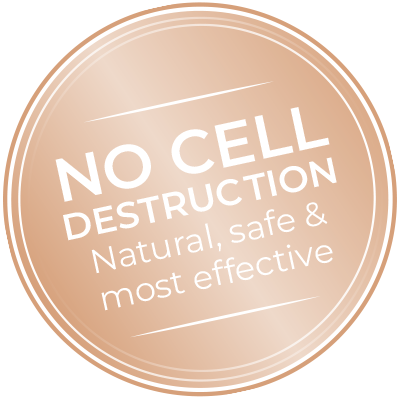 "Isn't fat destruction good for my clients?"
The body contouring industry has boasted about the destruction of fat cells, but is that a good thing?
Fat tissue is crucial for many metabolic and hormonal processes. The number of fat cells is tightly regulated and remains relatively constant during adulthood. Artificial destruction of fat cells upsets the body's natural equilibrium and causes it to compensate by producing new fat cells or expanding existing ones (in other areas of the body). In the long term, it's likely that the fat, which was unnaturally eliminated, will reappear.
TriLipo, on the other hand, works with the body – not against it – to encourage natural fat metabolism and provide unparalleled body contouring results, safely.
The Best in Body Contouring
With all the different methods of non-invasive body contouring treatments available, how do we choose the best and safest option for patients?
Cell Destruction
Cryolipolysis (fat-freezing) and ultrasound cavitation
Unnaturally kills fat cells
Non-invasive, but painful!
Destroys fat, but increases skin laxity
May provide the desired outcome in the short-term, but cause potential long-term adverse effects.
TriLipo (TriPollar RF + DMA)
Superior technology uses focused energy, consumes less power and delivers better results
Releases fat from cells, removes fat, tones muscles, and reshapes the body with the addition of DMA
Effective technology for reducing fat without destroying fat cells
TriLipo is the only body contouring treatment that tightens skin, reduces fat, and enhances muscles, all in the same treatment!
Bipolar Radio Frequency (RF)
An older, inferior generation of RF technology
Heating is more superficial and less focused
Uses excessive power and increases risk of burns and hot spots
May be sufficient for skin tightening, but not effective enough for fat reduction.
Every body can be treated with TriLipo
TriLipo is unique because it can treat nearly any area of the body, no matter how big or small the treatment area, while other popular treatments are limited to large, flat areas of excess fat and flesh.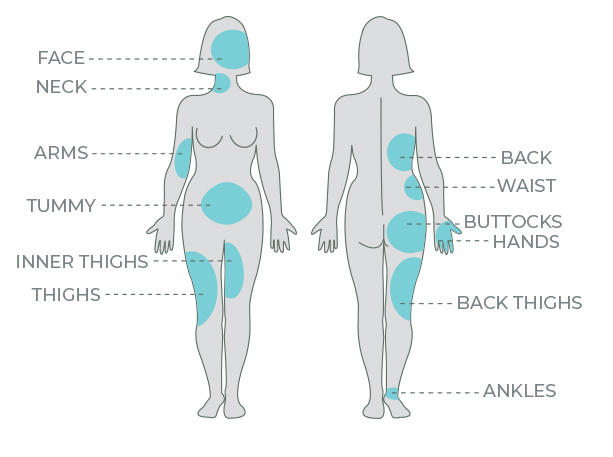 FACE Treatments
Facial dermal volumizing
Skin Tightening
Fine Line Reduction
Face Contouring/Sculpting
Acne Scarring
Skin resurfacing
BODY Treatments
Circumference Reduction
Cellulite Reduction
Body Contouring
Skin Firming, Lifting & Rejuvenation
Stretch Marks & Scar improvement
Advanced safety.
Safest RF technology on the market.
Most effective.
The only technology that combines RF with Dynamic Muscle Activation to work simultaneously on the
dermis, fat layer and muscles.
No stress.
Focused TriPollar RF energy heats the tissue from within and minimizes the risk of superficial burns and hot spots.
Lower cost.
No consumables and no maintenance.
User-friendly.
Intuitive and comfortable to operate.
Bring TriLipo Technology to Your Clinic with the MAXIMUS and LEGEND by Pollogen
Pollogen MAXIMUS™ = TriLipo + TriFractional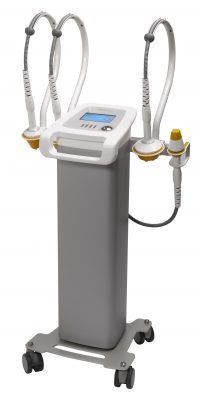 Pollogen LEGEND™ = TriLipo + TriFractional + Voluderm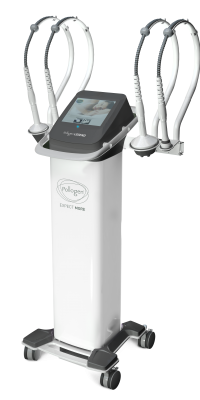 With MAXIMUS™, aesthetic practitioners can significantly improve and rejuvenate most facial and body areas. Facial results are impressive both for anti-aging and skin texture improvement. Dramatic body results include localized fat reduction, cellulite treatment, stretch marks improvement, body scars reduction and a decrease in circumference.
Pollogen LEGEND™ is the most advanced medical aesthetic system incorporating leading industry technologies to provide effective contouring, tightening, and toning of the face and body in a single device. Procedures are virtually painless and require no downtime. Patients can return to their daily routine shortly after their treatment.
Pollogen MAXIMUS™: 4 Handpieces. A Complete Solution.
Pollogen MAXIMUS™ = TriLipo + TriFractional
In addition to TriLipo's TriPollar and DMA technology, the Pollogen MAXIMUS™ utilizes TriFractional Skin Resurfacing.
MAXIMUS™ has four handpieces: three TriLipo applicators to treat large, medium and small areas and the TriFractional applicator for fractional skin resurfacing.
SMALL HANDPIECE: designed to treat delicate areas
MEDIUM HANDPIECE: used for face, neck, arms and hands
LARGE HANDPIECE: used for treating the abdomen, flanks, thighs and buttocks
TRIFRACTIONAL HANDPIECE: clinically tested to deliver effective fractional skin resurfacing to optimally reduce scars, stretch marks, wrinkles and pigmentation while restoring elasticity and firmness
RESURFACE | TriFractional Skin Resurfacing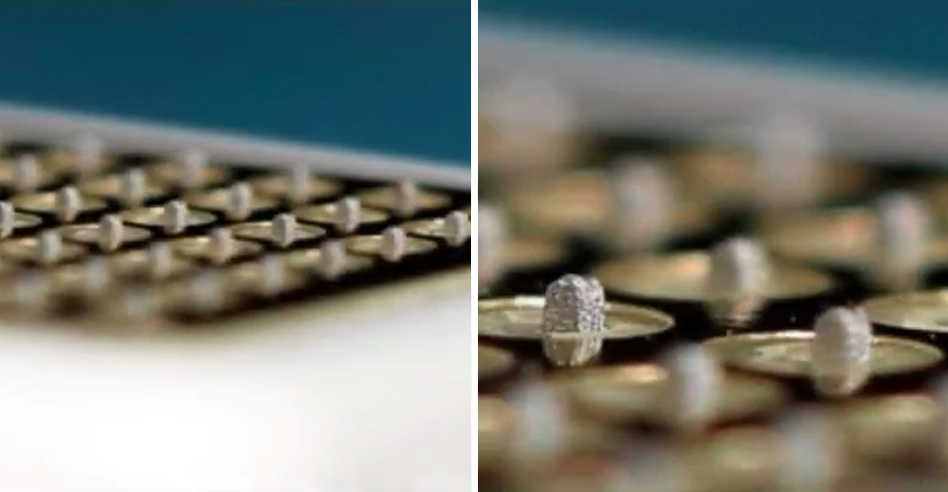 SUPERIOR ELECTRICAL DESIGN
TriFractional™ cutting edge technology is based on 49 micro-pins that deliver the most uniform radio frequency energy to the epidermis to ensure patient safety and high treatment efficacy.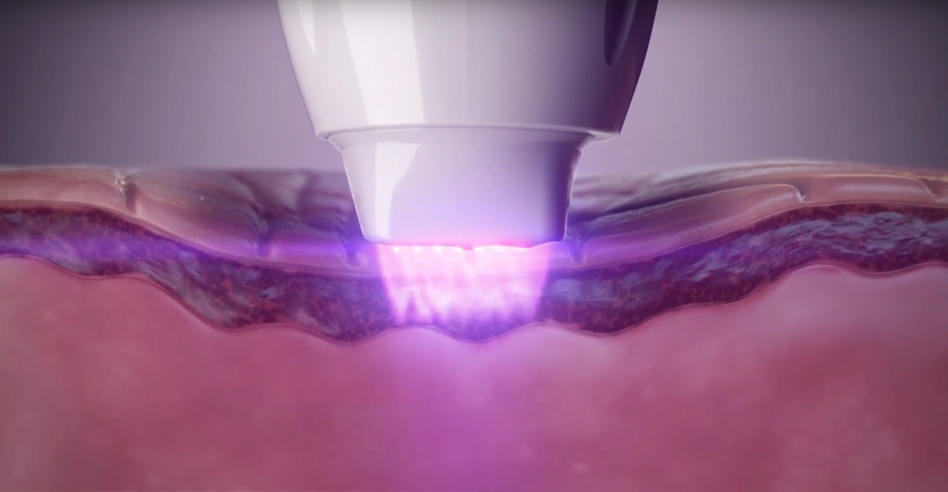 HIGH EFFICACY
TriFractional™ RF micro-pins gently ablate the epidermis to remove damaged tissue and promote skin renewal. Residual heat in the upper dermis induces production of new collagen and elastin fibres to improve skin resilience.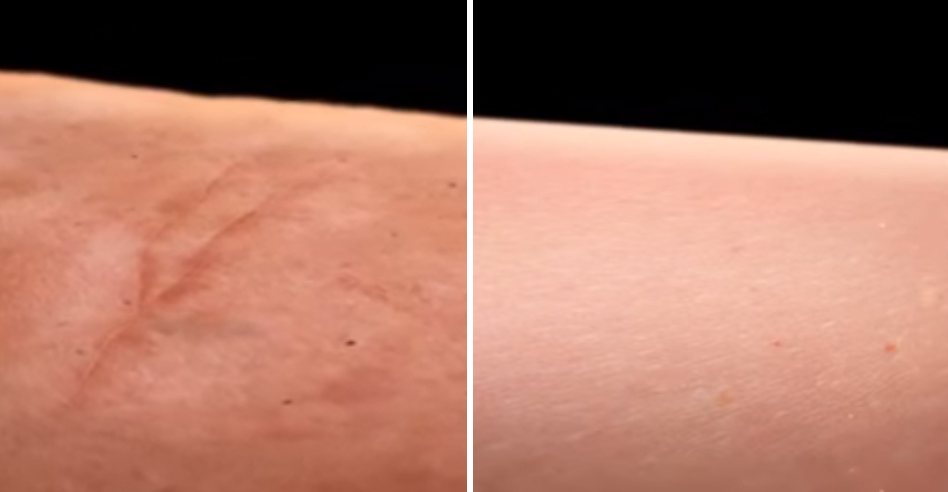 SAFE & SMOOTH
TriFractional™ technology provides safe and effective skin resurfacing and texture improvement treatments with minimal discomfort and downtime. In most cases anaesthesia is not required!
Pollogen LEGEND™: 4 Ergonomically Designed Applicators With An Interchangeable Option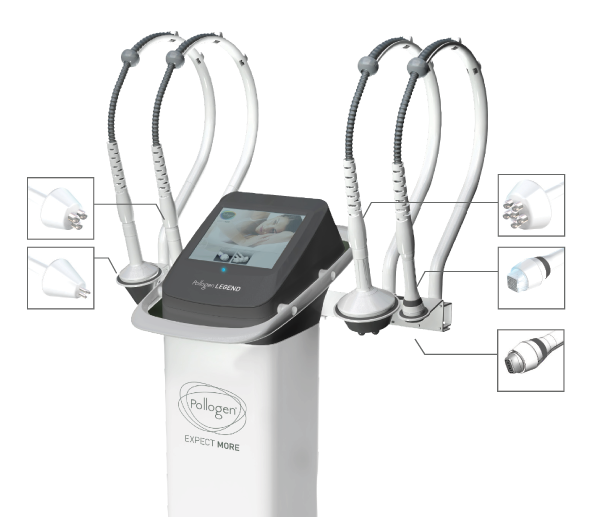 Pollogen LEGEND™ = TriLipo + TriFractional + Voluderm
In addition to TriLipo's TriPollar and DMA technology, the Pollogen LEGEND™ utilizes VoluDerm™ Hybrid Energy Micro-needling and TriFractional Skin Resurfacing.
The Pollogen LEGEND™ has four hand pieces, three for Triple Action Fat Reduction & Body Contouring and one interchangable hand piece for resurfacing and VoluDerm™ treatments:
SMALL TRIPOLLAR-DMA HAND PIECE: treat delicate areas
MEDIUM TRIPOLLAR-DMA HAND PIECE: face, neck, arms & hands
LARGE TRIPOLLAR-DMA HAND PIECE: abdomen, flanks, thighs & butt
INTERCHANGEABLE HAND PIECE: TriFractional tip for Resurfacing and a Hybrid Energy Micro-Needling tip for VoluDerm™
VOLUMIZE | VoluDerm™ Hybrid Energy Micro-Needling Volumization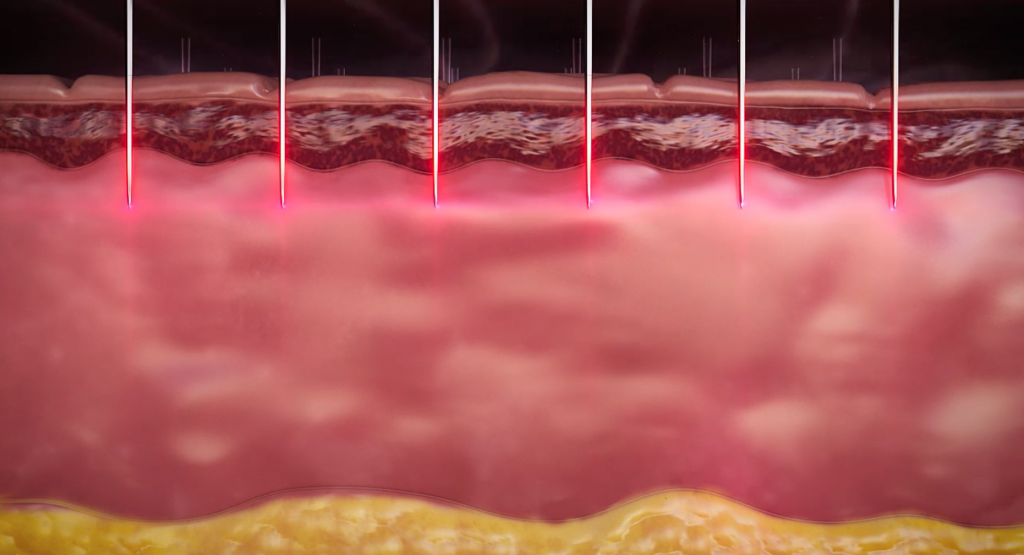 PAINLESS
RF MICRO-NEEDLING
Ultrafine micro-needles smoothly and painlessly penetrate the skin with the assistance of RF (Radio Frequency) energy instead of painful mechanical penetration.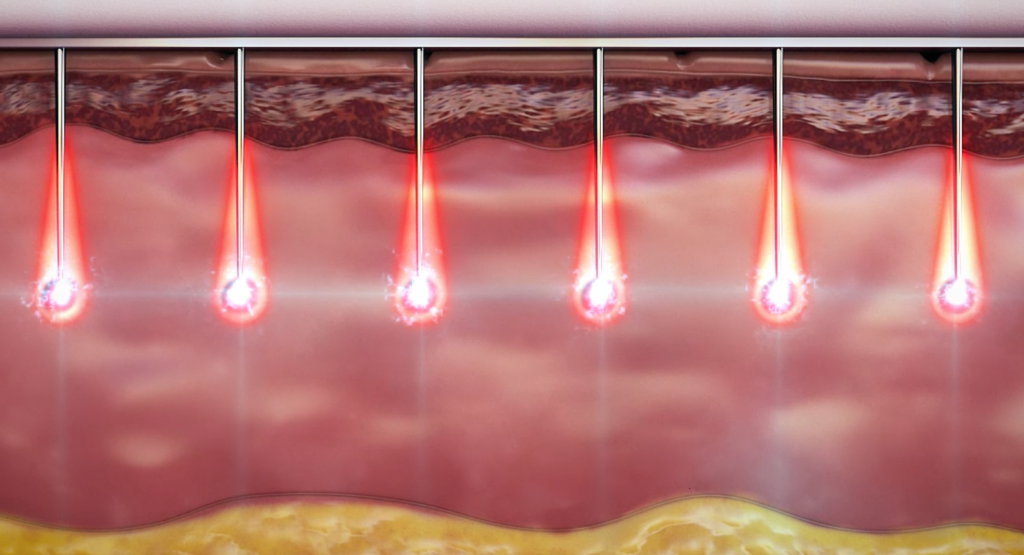 DERMAL
VOLUMETRIC EFFECT
Each micro needle delivers RF energy directly to the dermis to promote natural production of collagen and elastin. Additional electrical energy enhances the effect by triggering increased production of Hyaluronic Acid.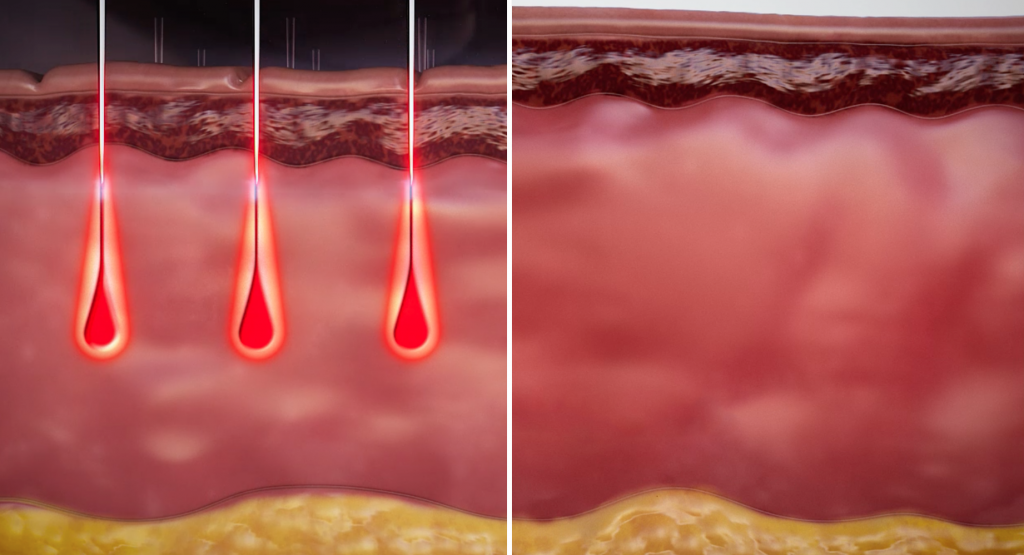 TARGETED
VOLUMIZING
Micro-ablations in the dermis are surrounded by unaffected tissue that accelerates the natural healing process. The result is tighter, thicker and more volumized skin.
Before & After Results Proven long-lasting body contouring results with TriLipo!





Physician & Client Reviews
Ever Radiant Medical Cosmetic Clinic
Medical Studies & Peer Reviews
Pollogen's aesthetic technologies are safe and results are clinically proven and documented. In fact, Pollogen devices have the most peer-reviewed papers of any technology. If you would like to read the full peer reviews, visit www.pollogen.com/clinical/reviews-papers.html.