Highly concentrated
Skincare Made Safe
Never Sold Online
Game Changing Skincare Solutions
Using DermShield™, a proprietary breakthrough skincare technology, NOON™ Aesthetics enables aesthetic professionals to deliver the highest concentration of active ingredients safely and without skin irritation for the most dramatic results.
Never Sold Online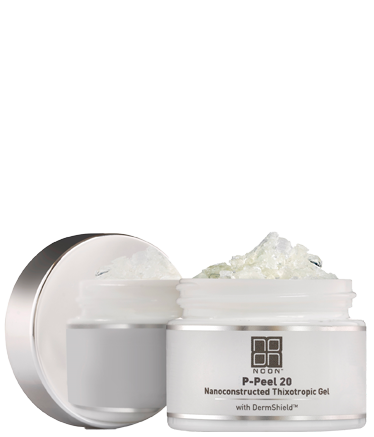 Deliver Game Changing Solutions
to your clients
View noon products and see how we direct customers to your business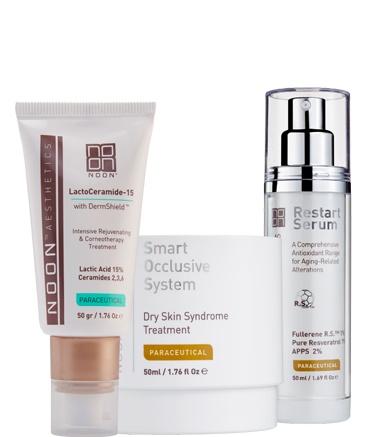 An Innovative Approach to Highly Effective,
Safe & Irritation-Free Skincare
NOON™ Aesthetics innovative approach has proven clinical results for various skin problems:
WHY CHOOSE NOON™ AESTHETICS?
DermShield™: A proprietary skincare technology that enables the formulation of active ingredients at breakthrough high concentration levels without causing skin irritation and other side effects for All skin types, all ages, all year round.
A Unique Business Opportunity: SOLD STRICTLY BY A PROFESSIONAL! NOON Aesthetics products are never ever sold online and/or retail stores, The NOON Aesthetics product sold only through and by certified medical clinics!
Sold by certified medical clinics: NOON Aesthetics products are sold by skincare clinic that have medical personal on board.
Safe for all skin types: Thanks to the DermShield technology the NOON Aesthetics products are safe for all Fitzpatrick skin types.
Education & Training: Driven by scientific knowledge & professionalism, the NOON Academy delivers our partners a high standard of knowledge and a state of the art product education plan. including e-learning platform, workshops, webinars, mobile App, protocols and analysis method. NOON Aesthetics empowers professional to specifically customize treatments plans for the clients.
Full Portfolio: NOON offers a full range of professional, highly concentrated skincare products, designed to improve a broad range of skin imperfections.
Complementary Skin Analysis App by NOON™ Aesthetics: Enables professionals to easily customize treatment protocols to the unique needs of every client, and select the right products for their skin.
Made in house: NOON Aesthetics products are made in house in dedicated production facilities that enable full quality control of every stage in the production process.
Combine protocols: Combined protocols with energy based devices and various facial modalities (OxyGeneo 3-in-1 super facial and others).
Sustainability and Environmental care: Refillable containers for the Restart Serum, Brush&Go, and more to come.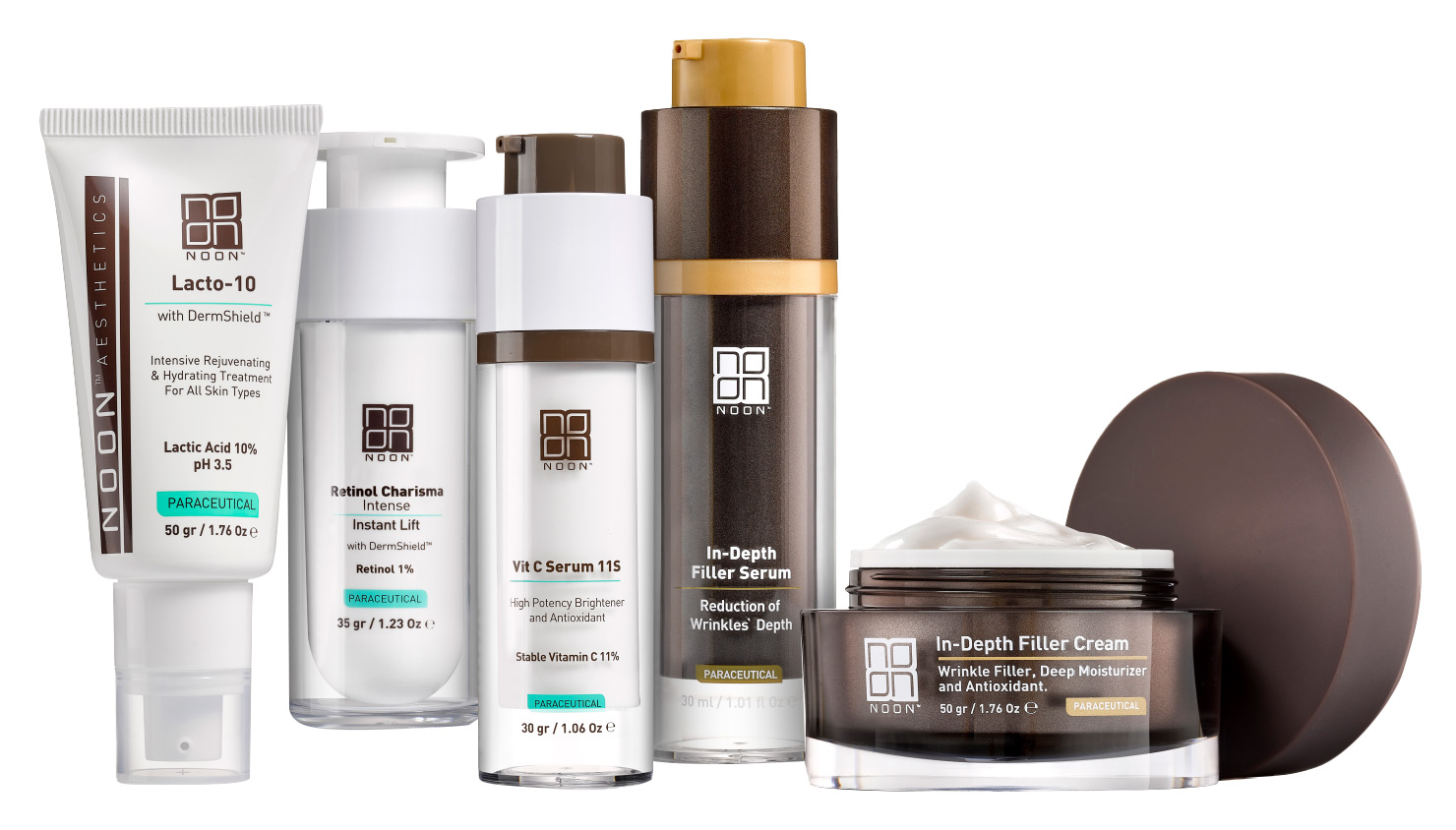 High Concentration Without Irritation Brings the Best Results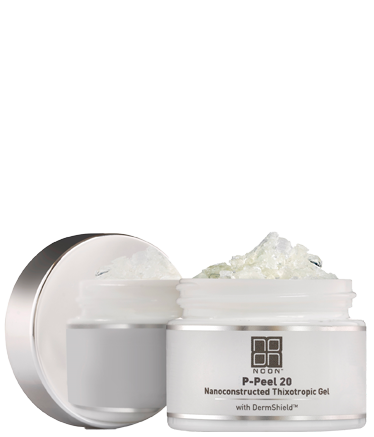 Deliver Game Changing Solutions
to your clients
View noon products and see how we direct customers to your business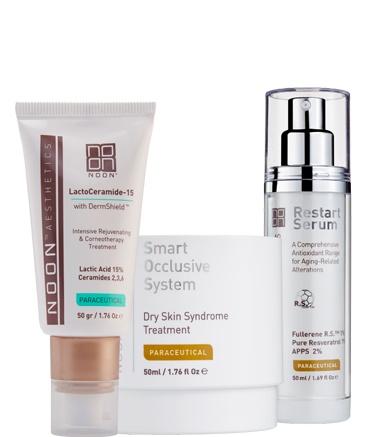 The Challenge With High-Strength COMSMECEUTICALS
Maximizing the potency of therapeutic skincare such as AHA/BHA peels and creams requires high acid concentration and low pH; Conditions that lead to unwanted side effects such as itching, stinging, erythema, edema, and discomfort.
That is why other manufacturers reduce the concentration of active ingredients and increase the pH level of their products, resulting in a much less effective treatment.
The NOON™ Aesthetics Solution: Introducing DermShield™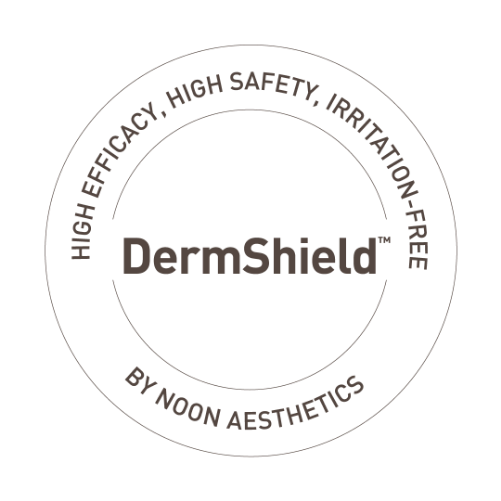 DermShield™ technology enables the use of high concentration levels of active ingredients without the risk of side effects on all skin types, all year round.
HOW DERMSHIELD™ WORKS:
DermShield™ temporarily inhibits the chemical-sensitive receptors in the skin (called Type C Nociceptors) which are responsible for triggering neurogenic inflammation.
By inhibiting neurogenic inflammation, DermShield™ dramatically reduces the development, incidence, and severity of skin irritation and erythema.
This is what allows NOON™ to significantly increase the concentration of active ingredients without triggering adverse side effects such as excessive irritation and redness.
Clinical Study
"In a 50% glycolic acid peel, inhibiting the binding to the receptor lowers the neurogenic inflammation reaction by 95%*"
The Efficacy and Safety of a Novel Protective Complex Combined with 50% Glycolic Acid Peel: A Double-Blinded, Split Face, Controlled Study Ofir Artzi MD, Lee Heyman MD, Rafael L. CarassoMD, Joseph N. Mehrabi MSc, JDD, December 2021 | Volume 20 | Issue 12 | Original Article | 1336 | Copyright © December 2021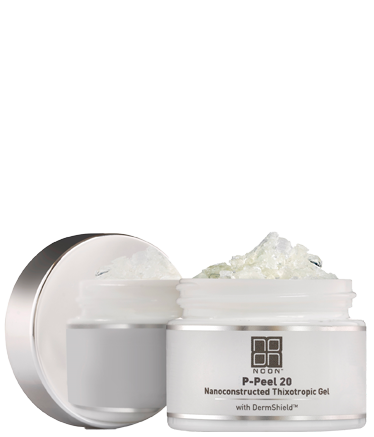 Deliver Game Changing Solutions
to your clients
View noon products and see how we direct customers to your business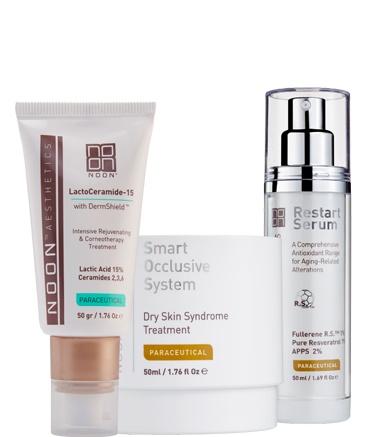 NOON Product Line
NOON's product line includes a wide range of professional skincare
products for use in clinics and for follow-up treatment at home.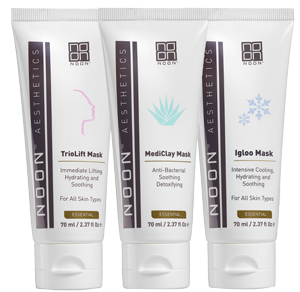 Essentials
Support and retention products help to nourish, detoxify, and protect the skin from harmful factors that cause premature skin aging. Essential products also help to reduce sun damage and promote the appearance of radiant, vivid, and healthy skin.
The Essential Line Includes:
SPFs
Cleansers
Moisturizers
Hydration Boosters
Purifying Masks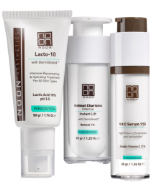 Paraceutical
Products for home-use with a high concentration of active ingredients & DermShield(tm) protective complex. Products in this category are designed to effectively improve a broad range of skin imperfections, without causing irritation, redness, and other side effects.
The Paraceutical Line Includes:
Peels for Home Use
Retinols
Acne Serums
Brightening Serums
Antioxidants
Corneotherapy Products
Wrinkle-Reduction Products
Eye Creams
Concentrated Ampules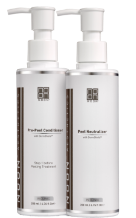 in-clinic
Professional Chemical Peels and
Products for In-Clinic Treatments
These DermShield™-based products are formulated with the highest permissible acid concentrations and the lowest permissible pH level according to Health Canada regulations, to ensure the most effective treatments without excessive irritation.
The In-Clinic Line Includes:
Glycolic Acid Peels
Pyruvic + Lactic Acid Peels
Pre-Peel Conditioner
Peel Neutralizer
ThermoGel
Knowledge Is Power, Education Is the Key
We are here to empower you and your clients.
Alongside the NOON product line, we know that real success lays in rolling out the complete vision of professional and innovative skincare – building new knowledge and experience horizons with skincare professionals like you.
The Noon Way
Once you become a NOON partner, you will gain access to these complementary tools along with DermaSpark's comprehensive in-person training:
The NOON Academy
An online e-learning training & education platform that will help you understand the root cause of different skin conditions and how you can effectively treat them with NOON products.
NOON Academy
Binding Aesthetics and Science
The NOON App
Available for both Android and iOS, the NOON Skin Analysis app allows you to conduct an in-depth skin diagnosis and select the most suitable NOON protocol for the unique needs of every client.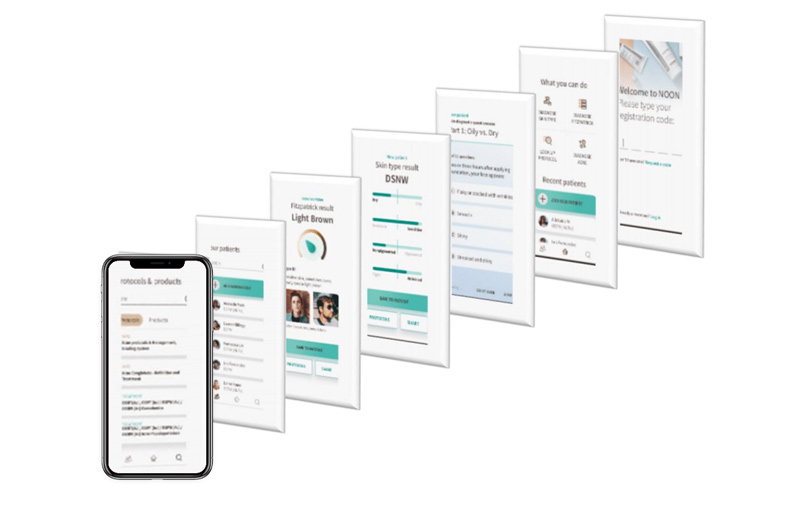 Never Sold Online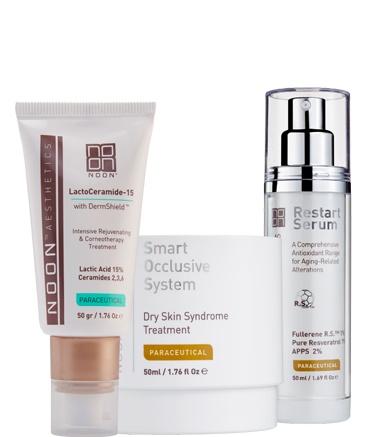 Knowledge Is Power, Education Is the Key
About NOON™ Aesthetics
"We believe that everyone and every skin type deserves healthy beautiful skin."
NOON – Binding Aestheticsand Science
"NOON" is an ancient philosophical principle describing the "primordial waters" that constitute the source of all that exists in the world. These principles are the core of our business, radiating throughout all our products, technology, processes and partners. NOON™ Aesthetics develops and manufactures a line of professional skincare products, with the belief that quality, excellence and professionalism – combined with the industry's leading innovation and technology – lead to impressive results and excellent skin conditions.
The use of NOON™ Aesthetics' DermShield™ technology, combined with top-quality ingredients and an uncompromising adherence to precise concentrations, enables their clients to enjoy the most dramatic results available today in the field of skin care.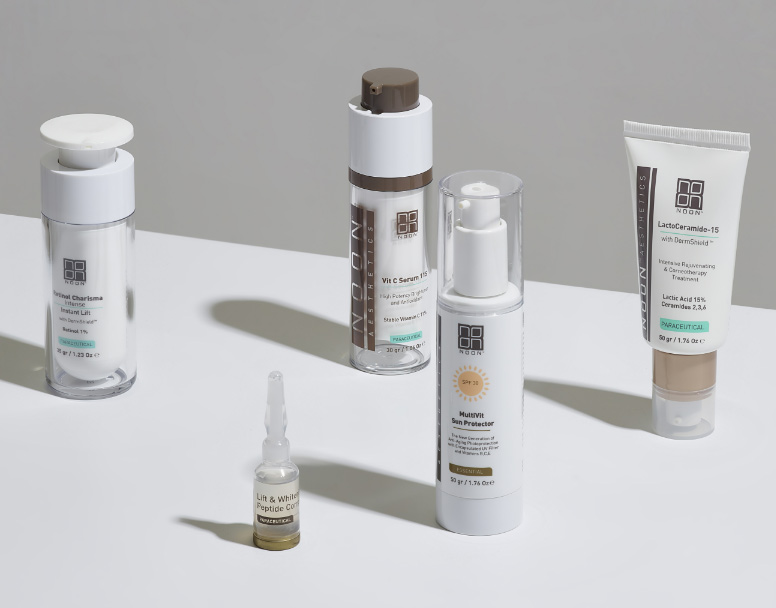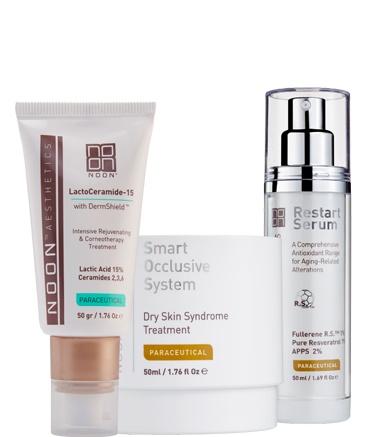 Knowledge Is Power, Education Is the Key