Every day, hundreds of OxyGeneo™ treatments are performed all across Canada.
Patented OxyGeneo™ technology harnesses the power of oxygen for both the face and body, providing unparalleled skin nourishment & oxygenation.
We invite you to take part in the groundbreaking OxyGeneo™ experience.
The OxygeneoTM Difference
The OxyGeneoTM has earned the reputation as the #1 Facial Treatment in Canada for one simple reason… it works!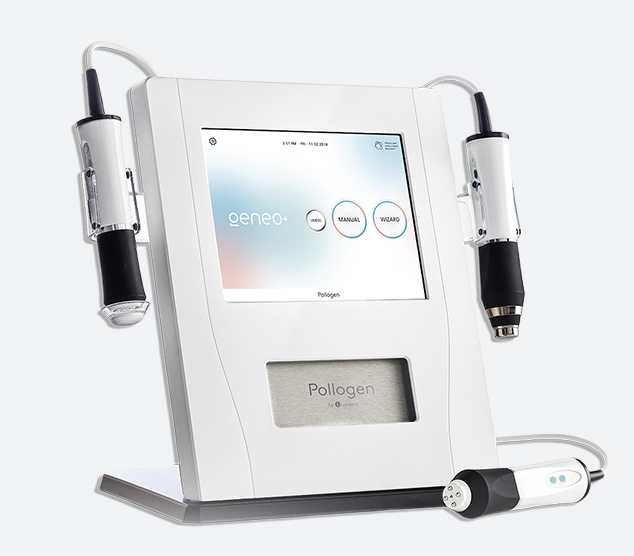 Immediate and significant results, visible after 1st treatment
Soothing and relaxing
Natural skin oxygenation from within by Bohr effect
Infusion of natural & powerful active ingredients to the skin
Long term skin texture and appearance improvement
Supported by real science and medical studies
Suitable for all skin types
Treatments for face & body
Never tested on animals
Vegan ingredients
No downtime
Experience
Canada's #1 Facial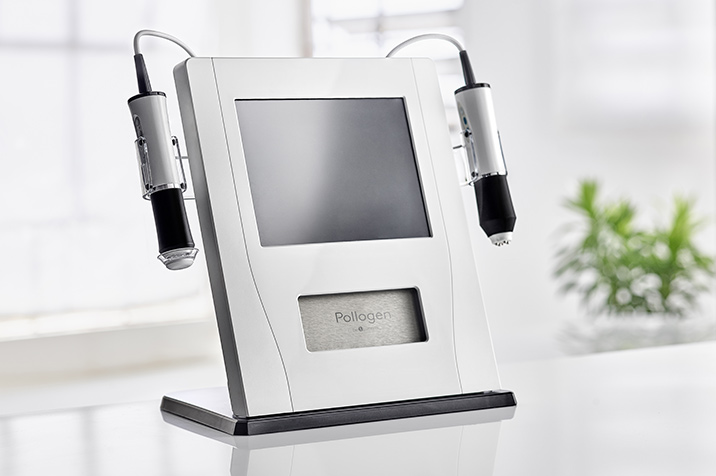 Beauty professionals: Book your FREE OxyGeneo™ demo!
The Science Behind OxygeneoTM
Exfoliate, Oxygenate & Infuse Your Way to Youthful Skin
OxyGeneo™ harnesses the Bohr Effect to oxygenate the skin from within the body!
Our breakthrough technology provides superior anti-aging results by treating the skin at a deeper level. Exfoliate, Oxygenate, and Infuse your way to youthful skin.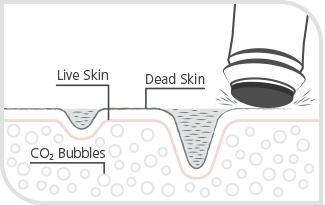 The OxyGeneo™ exfoliates the upper skin layer to remove dead cells, open clogged pores, smooth the surface and renew the skin. The treatment generates an abundance of CO2 bubbles that permeate the upper skin layer to trigger a physiological response known as the Bohr Effect.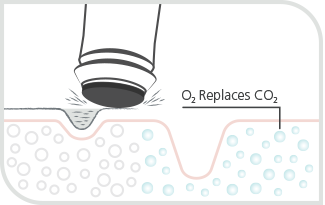 OxyGeneo™ harnesses the natural processes of the body to oxygenate the skin from within with the Bohr Effect! During the Bohr Effect, the body sends O2-rich blood to the skin to replace the CO2. This results in optimal skin oxygenation and increased cellular activity.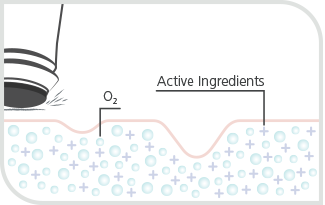 At the same time, OxyGeneo™ infuses nutrients, vitamins and selected active ingredients that nourish the skin and promote healthier and smoother complexion.
Add two interchangable applicators for optimal results!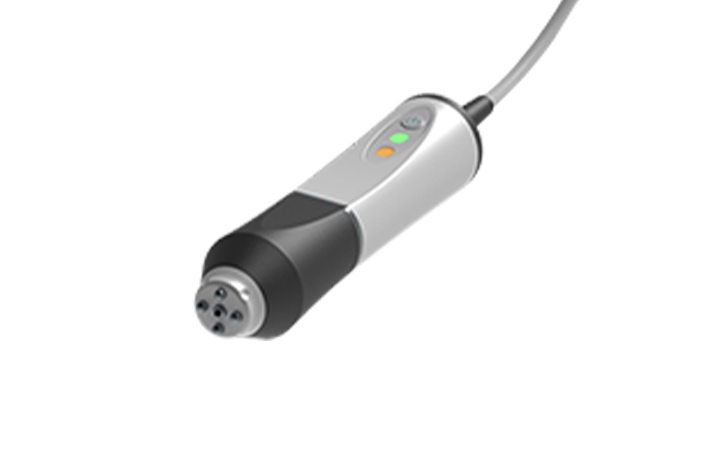 TripollarTM RF Skin Tightening
TriPollar® is a 3rd generation, non-invasive radio-frequency (RF) technology that provides your clients with a safe, relaxing and effective treatment for skin tightening & wrinkle reduction, with zero downtime and long-lasting results.
TriPollar® safely delivers focused RF energy to the deeper dermal layer, in order to stimulate dormant fibroblast cells and increase delivery of oxygen and nutrients. The activated cells respond by generating new collagen and elastin fibres, as well as hyaluronic acid. This results in visible skin tightening and lifting, reduced wrinkles and rejuvenated appearance.
Glycerin-based gel, uniquely formulated to prepare the skin for the transfer of TriPollar® energy and is used for maximum effectiveness and best results.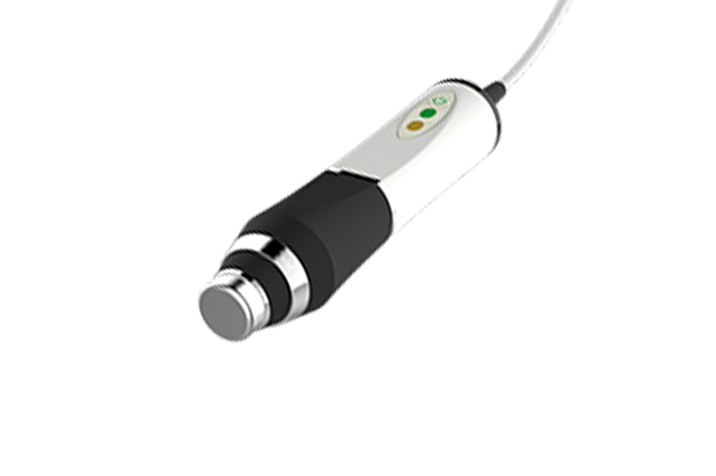 Low-intensity ultrasound waves significantly increase the infusion of therapeutic ingredients through the skin, resulting in optimal skin nourishment and cellular activity. The ultrasound also increases blood circulation that brings more oxygen and nutrients to the skin, improves moisture retention, tightens enlarged pores, and relieves puffiness around the eyes. The treatment is painless, soothing, and safe for all skin types.
Experience
Canada's #1 Facial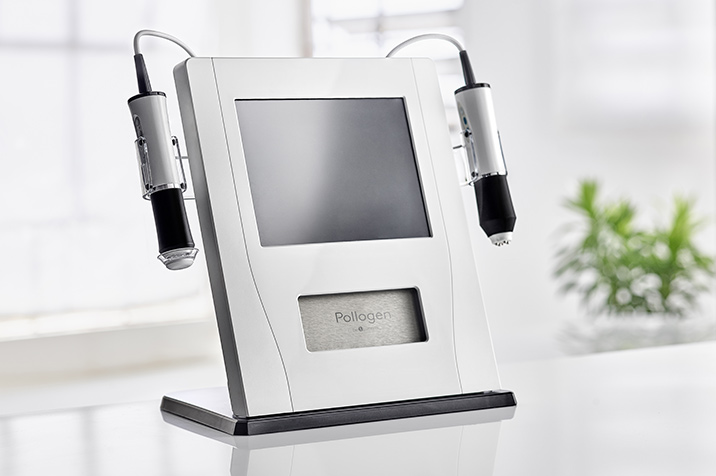 Beauty professionals: Book your FREE OxyGeneo™ demo!
OxyGeneo™ offers five exclusive treatments to address all your clients' needs.
With activated Bamboo Charcoal
Ideal treatment for oily & acne-prone skin.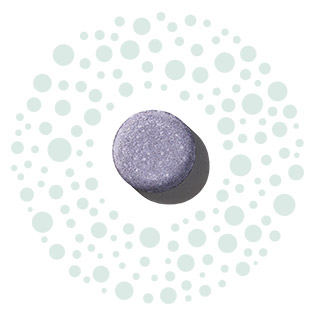 Mattifies oily skin
Purifies Clogged Pores
Clears toxins & bacteria
With Vitamin C & Kojic Acid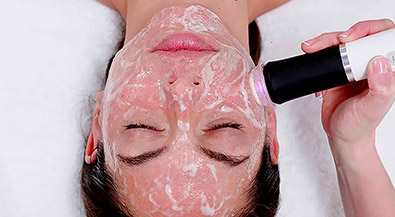 Ideal treatment for uneven and dull complexions.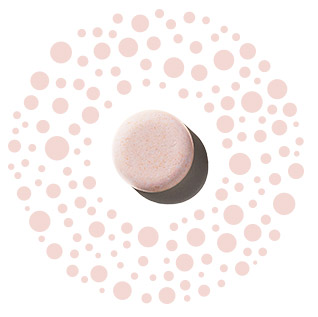 Brightens and evens skin tone
Reduces signs of pigmentation
Protects from sun damage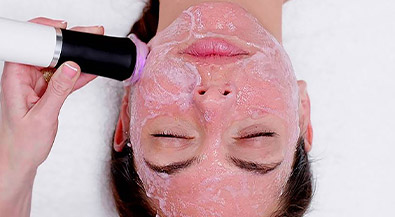 Ideal treatment for mature & irritated skin.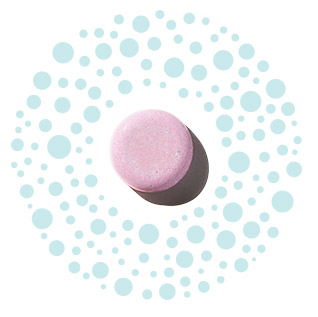 Reduces wrinkles and improves skin texture
Deeply hydrates dry skin
Proactively rejuvenates skin
Reduces skin pigmentation and sun damage while lightening the skins complexion.
Smooths the appearance of fine lines and wrinkles, and revitalizes dull complexion.
Body Treatments with oxygeneoTM
OxyGeneo™ offers a quick and effective solution for many body impurities, by harnessing the power of oxygen on problem skin areas. It will leave your skin detoxified, refreshed and hydrated from head to toe.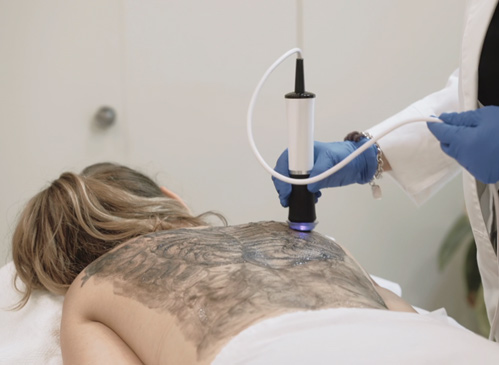 Oxygeneo
TM
is the ultimate skin refresher,
ideal for people who deal with:
Bacne and body pimples
Body pigmentation
Chapped skin
And other annoying conditions
Experience Glowing
Skin from Head to Toe.
Each OxyPod is made of 100% therapeutic active ingredients, in their solid dormant state, without adding any chemicals, dyes, or preservatives.
The dormant ingredients become fully active only when the treatment begins, and that means:
MAXIMUM FRESHNESS  • MAXIMUM PERFORMANCE •  LONGER-LASTING RESULTS
Experience
Canada's #1 Facial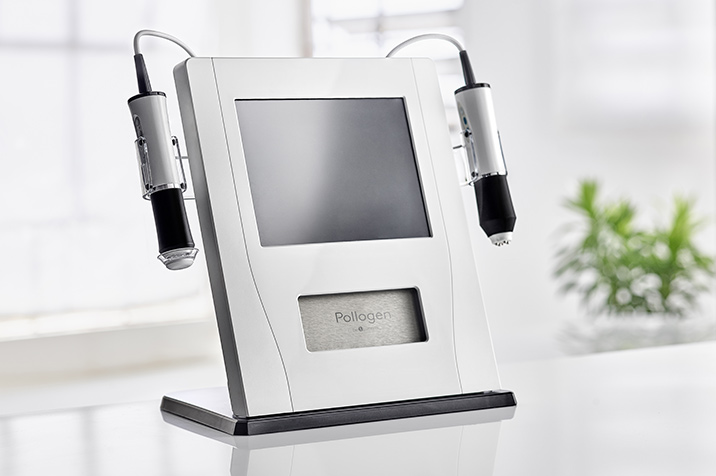 Beauty professionals: Book your FREE OxyGeneo™ demo!
I am extremely pleased with my results from my OxyGeneo™ treatments. I have noticed a significant difference in the brightness of my skin and overall texture. I have some sun damage from my child hood and I was pleased to see a difference in my problem areas. I would recommend OxyGeneo™ to everyone, there is no other facial like it.
I thank my colleague and DermaSpark rep for having a conversation with me about the OxyGeneo. This innovative platform made such an exciting difference in my business. I am so thrilled with the OxyGeneo, my clients love the service and are seeing real results almost immediately after their first treatment. The client referrals that we have been receiving have been phenomenal. I am looking forward to adding another one too!
Just wanted to thank you for the great device I bought from you. OxyGeneo is working out like no other device I've ever bought. My clients are extremely satisfied with their results, noticing diminished lines and lighter pigmentation marks, less break outs and smoother skin. I had few clients calling me the day after the treatment and thanking me for the outcome. Thank you again!
Join the success of the #1 facial treatment in Canada
Enjoy high client demand for OxyGeneo™ treatments
See immediate & long-term results
Treat the face & body
Combine the OxyGeneo™ with other treatments in your clinic to deliver better results
Use the OxyGeneo™ as a preparation for lasers,  IPLs and other energy-based treatments
Excellent 'red carpet' treatment
Treatments for face & body 
No minimum order quantities
Extensive marketing & clinical support
12 months full warranty
DermaSpark offers unparalleled marketing support to clinics and spas. We have a full-time marketing and PR team dedicated to the promotion of the OxyGeneo™ facial in Canada, generating business for our clients. Examples of marketing support for use in your spa/clinic to help promote the OxyGeneo™: 
Print materials (posters, roll-up banners, brochures)
Video materials (sample below)
Social media assets (pre-made posts)
A pre-developed iFrame with instructions to easily add the  OxyGeneo™ to your own website
Our signature Find-A-Clinic featuring directs clients  directly to spas/clinics in their area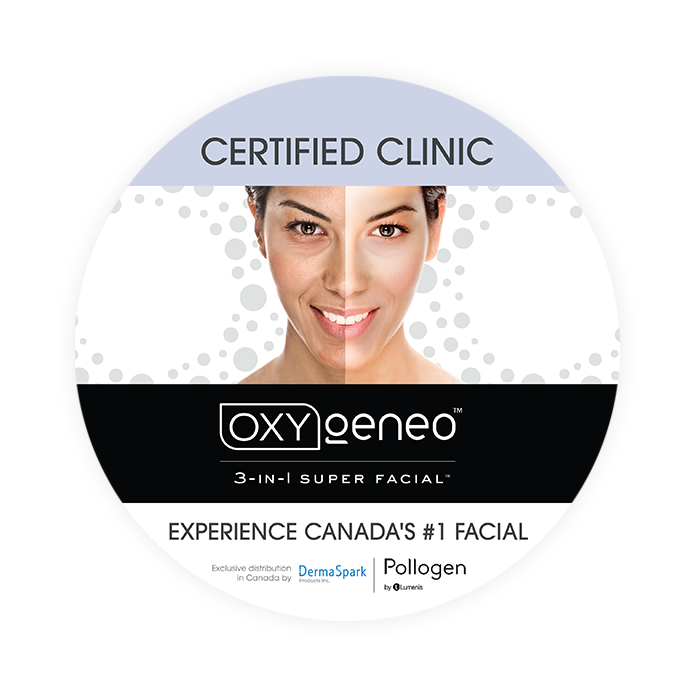 BEWARE OF FAKE OXYGENEO™ DEVICES
If you did not purchase your OxyGeneo™ device from DermaSpark Products Inc., your OxyGeneo device is probably fake and is not licensed by Health Canada. The treatment from fake devices is hazardous and illegal.
When you purchase an OxyGeneo™ machine from DermaSpark, you'll receive this authenticity sticker!
Hear What Physicians & Aestheticians Say
Todd Hewitt, Sr. Spa Director, Four Seasons Hotel Toronto
Judy Drew, owner of Atlantis Day Spa
Dragana Jonancic, owner of European Touch
Experience
Canada's #1 Facial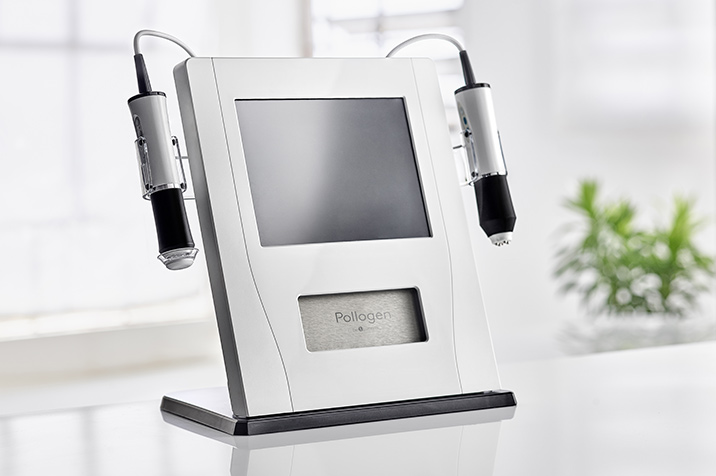 Beauty professionals: Book your FREE OxyGeneo™ demo!

Platform Care Skin Novel A
For anti-aging and rejuvenation
SUMMARY
Aesthetic skin treatments are a common practice among women and men throughout the globe, crossing borders of culture and socio-economic status. Facials or skin treatments of various body areas have been popular throughout the ages and have been documented as early as ancient Egypt and Greece. A variety of treatments are available for exfoliation and infusion of skin enhancement products and there is a growing demand for skin oxygenation treatments.
Effect of carbon dioxide facial therapy on skin oxygenation
SUMMARY
Recently popularized in the field of cosmetic dermatology, subcutaneous carbon dioxide (CO2) injections have been shown to improve the skin's appearance by augmenting oxygen delivery and thereby aiding cellular metabolism and neocollagenesis. However, they carry several risks and cannot be used on the entire face, leaving them best suited for the treatment of localized skin concerns. To combat these issues, a less invasive CO2 facial suited for full-face treatment has been developed, though its efficacy in oxygenating the skin has not been thoroughly investigated.
Experience
Canada's #1 Facial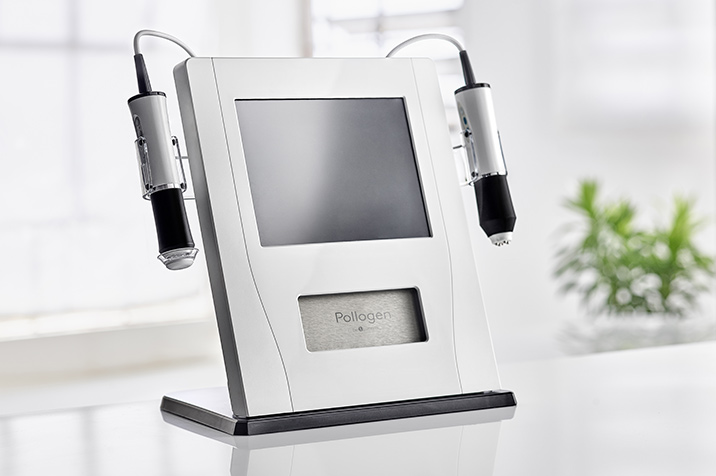 Beauty professionals: Book your FREE OxyGeneo™ demo!
Experience
Canada's #1 Facial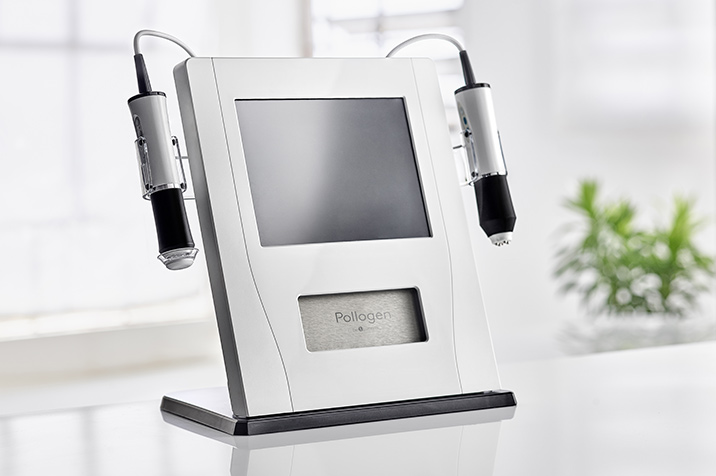 Beauty professionals: Book your FREE OxyGeneo™ demo!