An advanced aesthetic medical device that treats four layers of skin for unsurpassed anti-aging & contouring results for the face & body.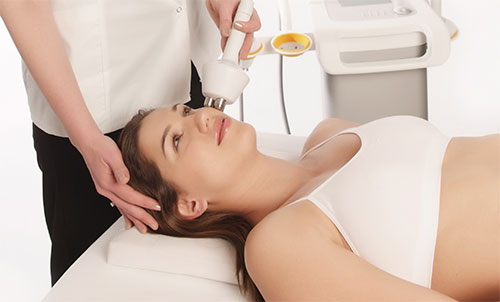 Skin Tightening
Face Sculpting
Wrinkle Reduction
Acne Scarring
Skin resurfacing (optional)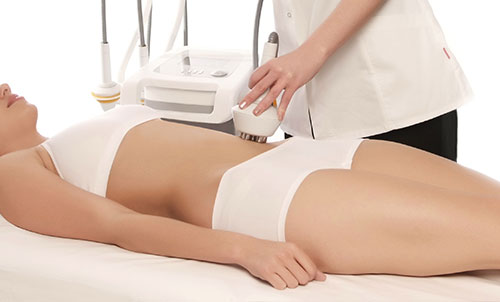 Skin Tightening
Body Contouring
Cellulite Reduction
Stretch Marks
The Maximus system from Pollogen is a unique offering that allows aesthetic professionals to treat all four layers of the skin and address a wide variety of conditions.
With Maximus aesthetic practitioners can significantly improve and rejuvenate most facial and body areas. Facial results are impressive both for anti-aging and skin texture improvement–many successful cases include significant wrinkle reduction, lax skin tightening, acne scars reduction and improvement of other facial imperfections.
Dramatic body results include localized fat reduction, cellulite treatment, stretch marks improvement, body scars reduction and a decrease in circumference. Procedures are virtually painless and require minimal downtime. Patients can return to their daily routine shortly after.
By combining multiple proprietary technologies, TriLipo RF, TriLipo DMA and TriFractional, Maximus offers the ability to effectively treat four layers of skin: epidermis, dermis, fat and muscle. Maximus is the only aesthetic device on the market that is able to treat all four tissue layers.
System Benefits
Quick, walk-in, walk-out procedures
Immediate visible results
Long-term efficacy
Clinically proven results
The most peer-reviewed papers of any technology
Minimal downtime
Non-invasive treatments
Safe, Painless and Non-invasive
Suitable for all skin types and colours
Device is easily moved from one treatment room to another
Optional handpiece for skin resurfacing
Triple Action Fat Reduction & Body Contouring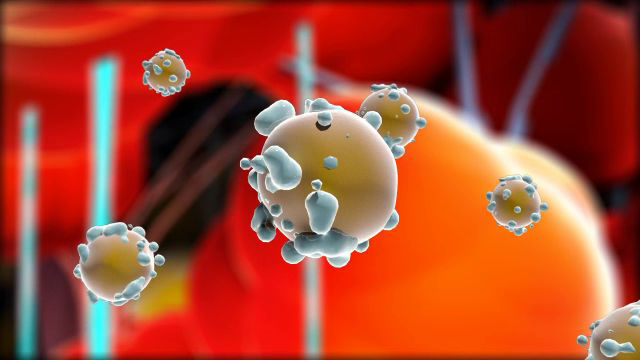 RELEASE
TriLipo technology works concurrently on the dermis, hypodermis (fat) and muscle layers to deliver triple action fat reduction. The combined effect of TriLipo RF and TriLipo DMA causes deep and homogenous heating of both the dermal and fat layers. TriLipo RF energy heats the subcutaneous fat tissue layer forcing the release of liquid fat from the cells. This thermal effect accelerates natural fat metabolism. Focused TriLipo RF energy causes collagen fibers to contract, resulting in immediate skin tightening. Simultaneously, an acceleration of the metabolism of the fibroblast regenerates collagen yielding long-term skin tightening results.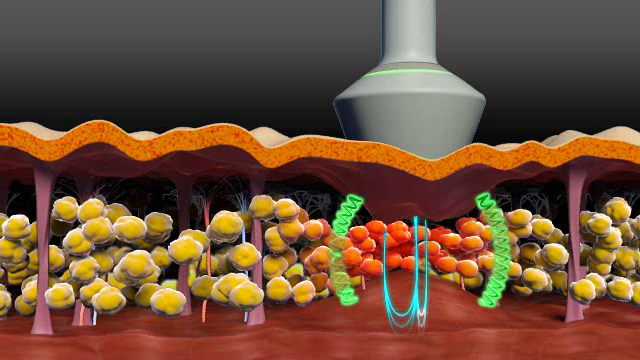 REMOVE
Fat removal is accelerated by simultaneously applying internal and external pressure on the fat layer. Internally, TriLipo DMA causes the muscles to contract, pushing the fat cells up. Externally, fat cells are pushed down by pressure from the applicator. The resulting "squeeze" effect causes the fat to drain via the DMA patented lymphatic drainage mechanism, The combined TriLipo RF and DMA effect accelerates blood circulation, optimizing tissue oxygenation and detoxification.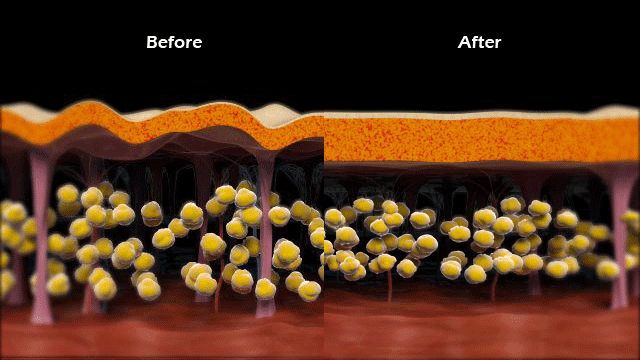 RESHAPE
Focused TriLipo RF energy causes a contraction of the collagen fibers leading to an immediate tightening effect. Simultaneously, an acceleration of the metabolism of the fibroblast regenerates collagen yielding long-term skin tightening results.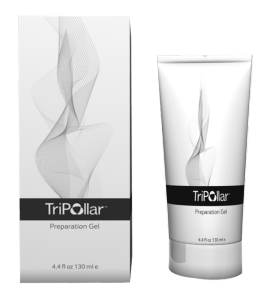 The TriPollar® Preparation Gel is uniquely formulated to prepare the skin for the transfer of TriPollar® energy and is used for maximum effectiveness and best results.
Triple-Pulse Skin Resurfacing
TriFractional's three pulse fractional technology provides safe and effective skin resurfacing, with minimal discomfort and virtually no downtime. Clinically proven to:
Reduce wrinkles and fine lines
Contour and lift the face
Tighten and firm the skin & body
Improve the appearance of scars (acne, stretch marks)
Minimize skin pigmentation
The TriFractional energy is delivered in three pulses which enables the RF energy to penetrate deep into the tissue, without overheating the target tissue while minimizing the impact on the epidermis. The first pulse is a micro-ablative pulse which ablates pinpoint size spots on the epidermis, the next pulse penetrates into the skin heating the tissue and the third pulse penetrates deepest, heating the mid-dermis.
TriFractional energy creates micro wounds which trigger the body's natural healing response mechanism, inducing neocollagenesis and creating healthy skin tissue. After treatment, the untreated areas function as healing centers. TriFractional comes equipped with disposable tips to ensure patient comfort and safety.
4 Handpieces. A Complete Solution.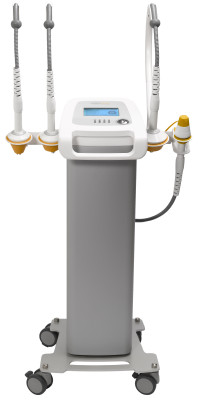 Maximus has four handpieces: three TriLipo applicators to treat large, medium and small areas and the TriFractional applicator for fractional skin resurfacing.
SMALL HANDPIECE: designed to treat delicate areas
MEDIUM HANDPIECE: used for face, neck, arms and hands
LARGE HANDPIECE: used for treating the abdomen, flanks, thighs and buttocks
TRIFRACTIONAL HANDPIECE: clinically tested to deliver effective fractional skin resurfacing to optimally reduce scars, stretch marks, wrinkles and pigmentation while restoring elasticity and firmness
Physician & Client Reviews
Ever Radiant Medical Cosmetic Clinic
Peer Reviews
Pollogen's aesthetic technologies are safe and results are clinically proven and documented. In fact, Pollogen devices have the most peer-reviewed papers of any technology. If you would like to read the full peer reviews, visit www.pollogen.com/clinical/reviews-papers.html.