Why Choose TWIST?
Engineered with the client and practitioner in mind to offer the best microneedling device for results, comfort, and safety.
ACTIVE NEEDLE RETRIEVAL
(ANR)™ TECHNOLOGY
TWIST is the only microneedling system that uses its motor to actively retrieve needles from the skin, guaranteeing maximum comfort and precision at every needle length.
SilkTouch™ NEEDLING TECHNOLOGY
Dramatically reduces the time needles spend inside the skin, thus minimizing nerve innervations and discomfort.
HIGHEST QUALITY NEEDLES
Designed for a precise treatment, every TWIST cartridge is designed to hold the optimal number of needles to prevent trauma to the skin. Made with the highest quality surgical-grade stainless steel, the needles undergo 7 different stages of production to guarantee 360º symmetry.
most powerful MOTOR ON THE MARKET
At 150 strokes per second, the TWIST delivers optimal results and eliminates reckless tearing of the skin imposed by slower devices.
Even at its highest stroke frequency the needles can safely treat the toughest scars on any part of the body with ease and reduce pain and stress trauma for your patient to a minimum.
ERGONOMIC DESIGN
A one-of-a-kind ergonomic and balanced
handpiece for higher treatment accuracy and fatigue-free operation.
The motor is designed and positioned to reduce vibrations. The center of gravity is located in direct proximity to the middle of your palm, so whilst performing the treatment your hand and the device remain stable and comfortable.
FULL POWER 24/7
As opposed to battery-operated devices, the
TWIST is connected directly to the power grid, ensuring consistent power output and maximum performance at every step of the treatment.
SAFEST DEVICE ON THE MARKET
Anti-flowback valves within each needle cartridge, foot-switch operation, and enhanced disinfection protocols eliminate the risk of cross-contamination and guarantee perfectly safe treatments.
CERTIFIED MEDICAL-GRADE
EQUIPMENT
The TWIST is ISO 13485 and MDSAP certified, CE marked, and licensed by Health Canada as a class II medical device, meeting the highest standards for medical-grade equipment in manufacturing, materials, product sterility and more.
0 – 2.5MM ACTIVE NEEDLE
HUB
Active needle length from 0 to 2.5 mm that can be adjusted in the handpiece. Each needle cartridge has 6 precisely ground needles made of surgical-grade stainless steel. Sterile and single use.
Built to last
Designed & manufactured in Germany, the TWIST is extremely robust, durable, smooth, and precise.
The Results Speak For Themselves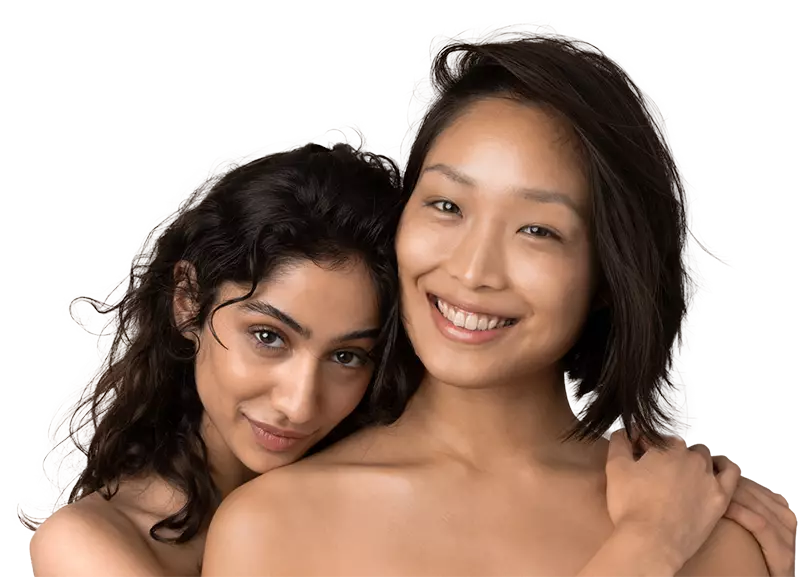 Contact us today for more information and a free demo!
How It Works
The TWIST needles the skin at an extraordinary rate of 150 strokes/second. This creates numerous controlled micro-channels in the targeted layers which trigger the non-emergency wound healing process of the skin. Dormant fibroblasts become active and multiply, increasing the production of new collagen and elastin fibers without causing any scarring. As a result, the skin appears smoother, tighter, and more even in tone. Scars and wrinkles are minimized and skin cells remain healthy and active for a long time following treatment.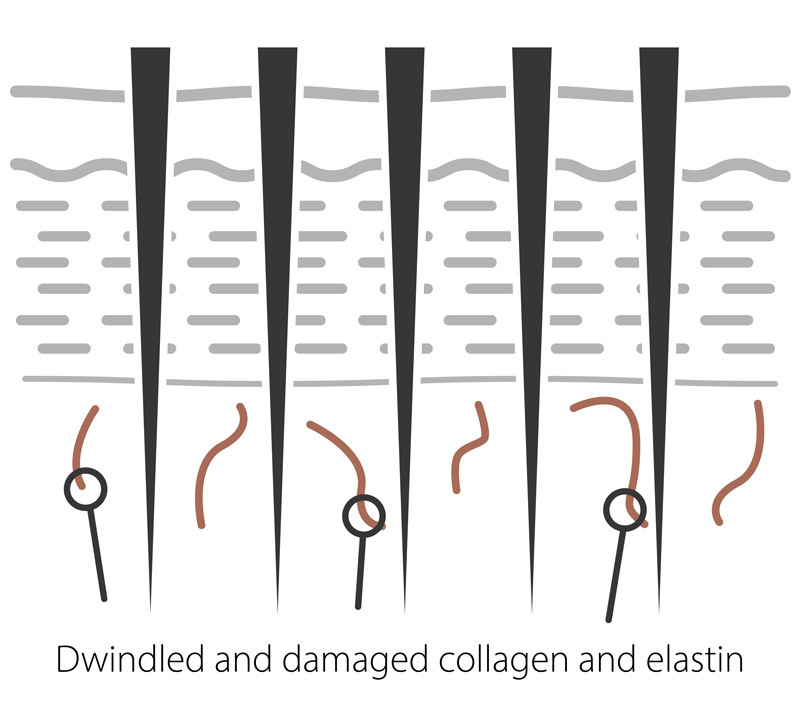 Treatment
During treatment, surgical-grade, non-traumatic microneedles perforate the skin rapidly and precisely, creating on average more than a million micro-channels per treatment that stimulate the body's natural non-emergency healing response of the skin.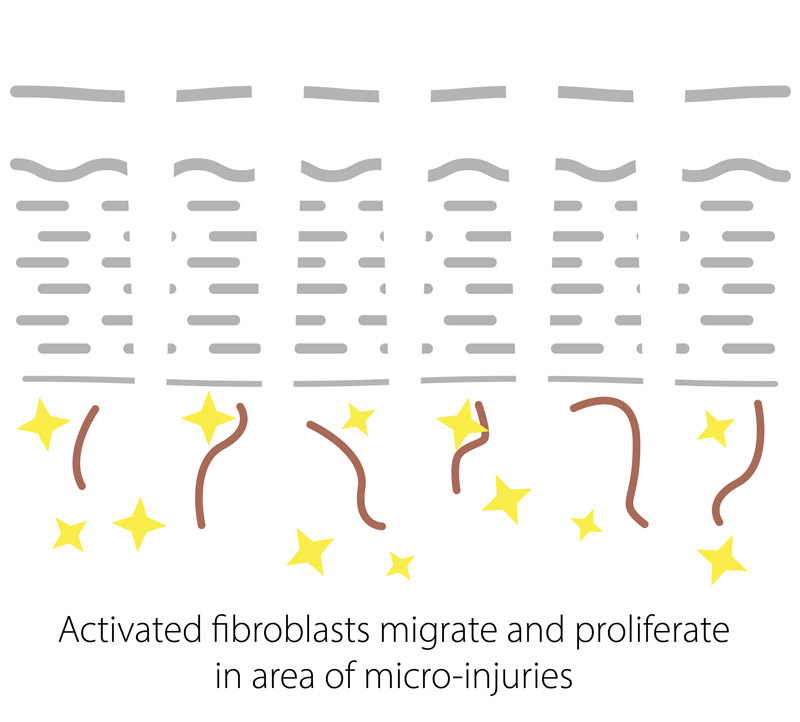 CORRECTIVE HEALING
Controlled damage instructs the skin to heal slowly and correctively. Activated fibroblasts proliferate in the area to fill the wounds with new deposits of collagen & elastin without developing any scars. At the same time, the micro-wounds are drenched with corrective hydrating ingredients that expedite healing and improve end results.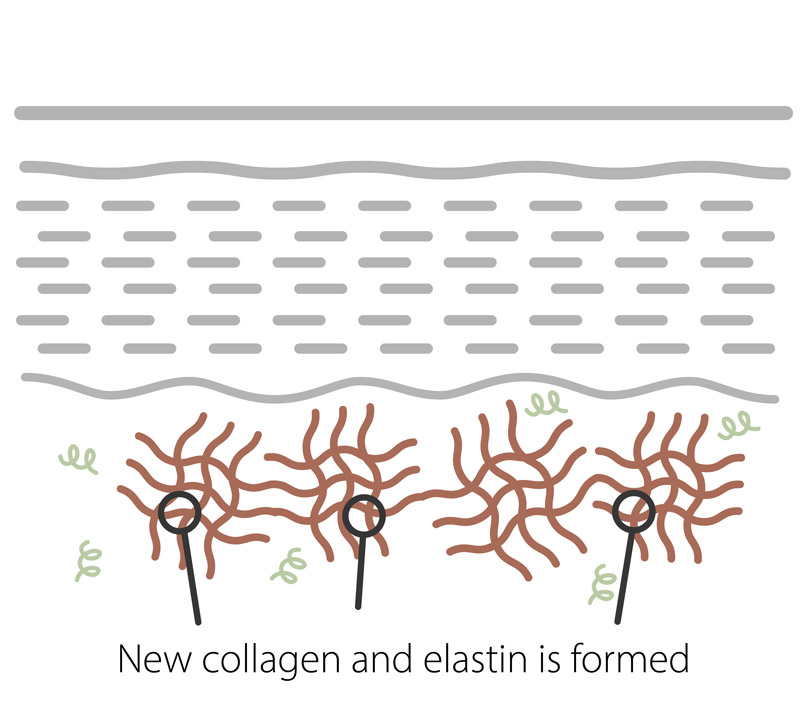 HEALTHIER AND BETTER-LOOKING SKIN
After healing, the affected skin is completely renewed with improved structure, firmness and elasticity. Cellular functions are restored and skin cells are reset to their healthy mode of operation, leaving your clients with healthier and better looking skin.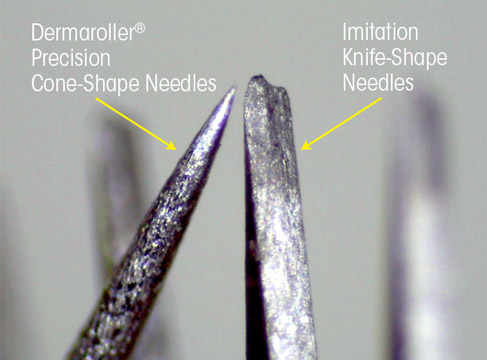 TWIST is equipped with Dermaroller®'s precise, high-quality needles. Each needle is sanded individually to ensure an atraumatic penetration. Surgical stainless steel provides absolute stability during the entire treatment.
The Most Comfortable Microneedling Experience
TWIST is the only microneedling system on the market equipped with two new revolutionary technologies that are engineered to protect the skin and provide optimal comfort with exceptional results.
Active Needle Retrieval™ Technology
TWIST is the only microneedling system on the market equipped with Active Needle Retrieval (ANR) Technology, meaning the motor behind the needles not only pushes them into the skin, but actively pulls them out (as opposed to all other microneedling devices that use passive, spring-based retrieval).
BENEFITS OF ANR™ TECHNOLOGY
Minimal discomfort during treatments; many clients report that even numbing cream is not necessary!
Much more precise micro-channels in the skin
No skin pulling or needles that get stuck in the skin, even when treating thick burn scars.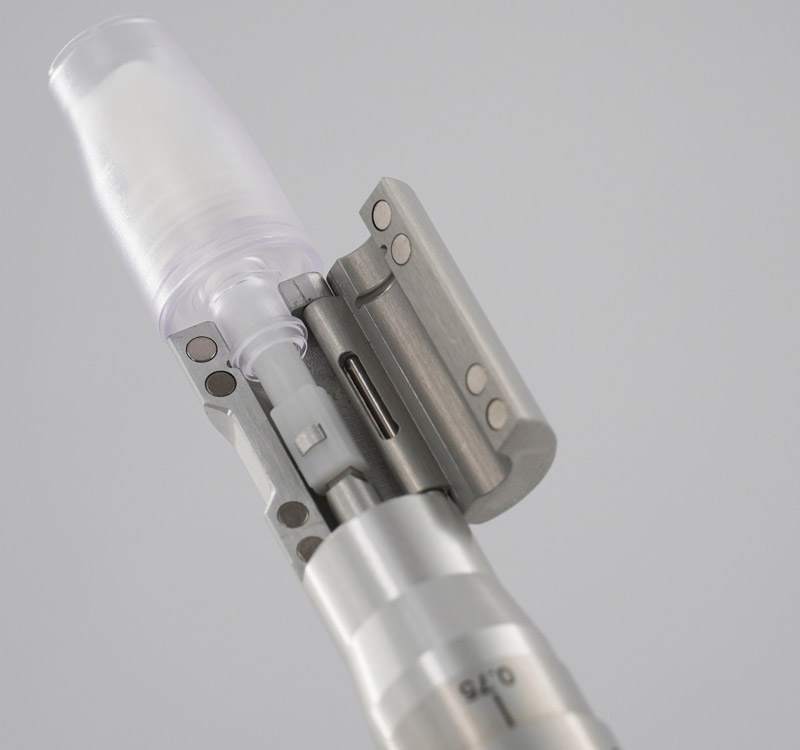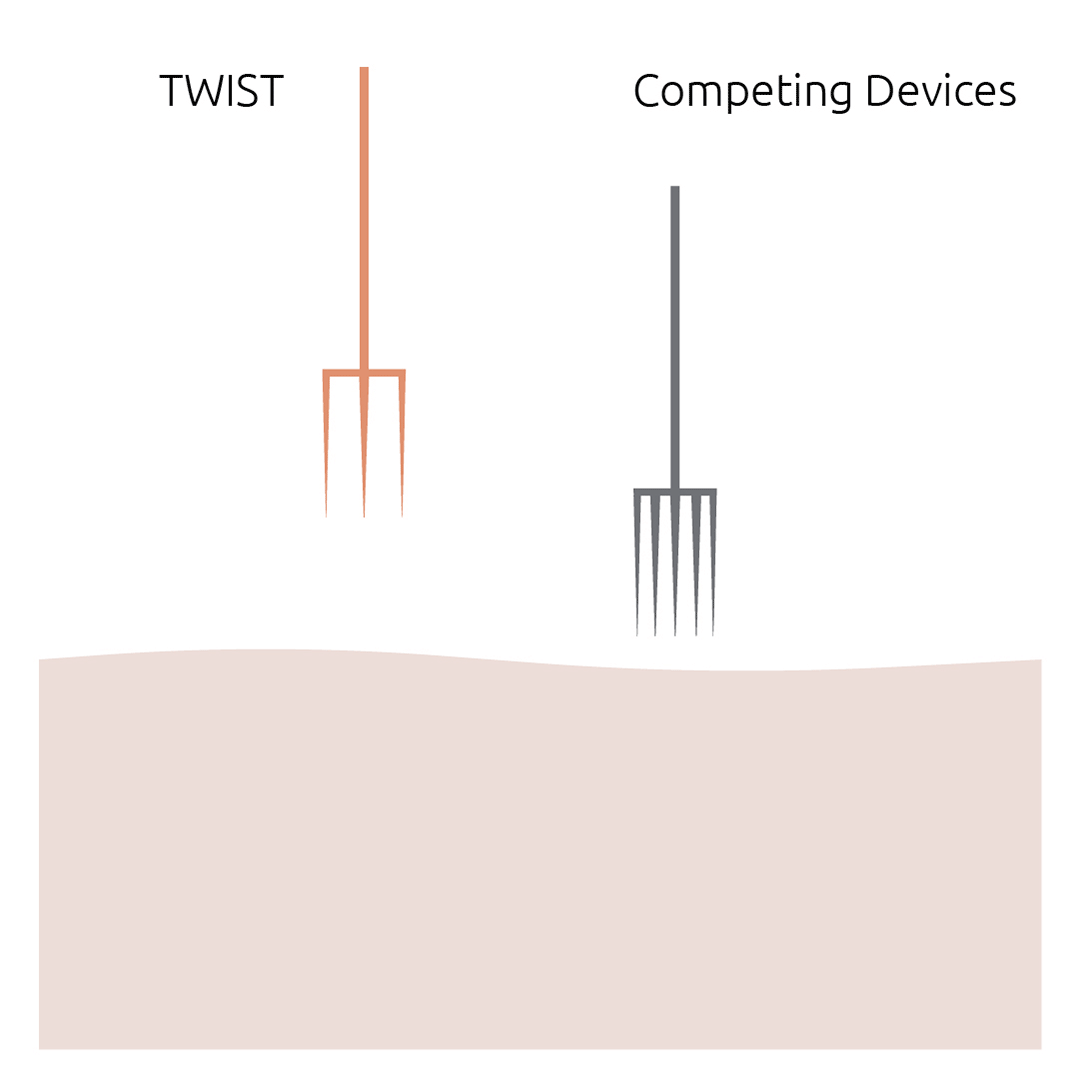 SilkTouch™
Needling Technology
TWIST SilkTouch™ Needling technology minimizes the time needles spend inside the skin, and therefore minimizes sensory nerve stimulations. This results in the most comfortable microneedling therapy on the market.
BENEFITS OF SilkTouch™ TECHNOLOGY
Minimal risk of side effects
The Original Gold Standard In Microneedling
Brought to you by THE ORIGINAL DERMAROLLER®, the TWIST is designed and manufactured in Germany in full compliance with the highest standards for medical equipment.
Dermaroller® is committed to the most rigorous manufacturing practices to ensure that every needle and product that leaves the factory in Germany is made of the highest quality materials, and that they are both safe & effective.
By investing in a Dermaroller® product, you are guaranteed:
• an unmatched microneedling experience that yields the best possible results with minimal discomfort.
• uncompromising quality in professional and home-care products.
• only the highest quality, certified medical-grade equipment that is designed and manufactured in Germany.
Contact us today for more information and a free demo!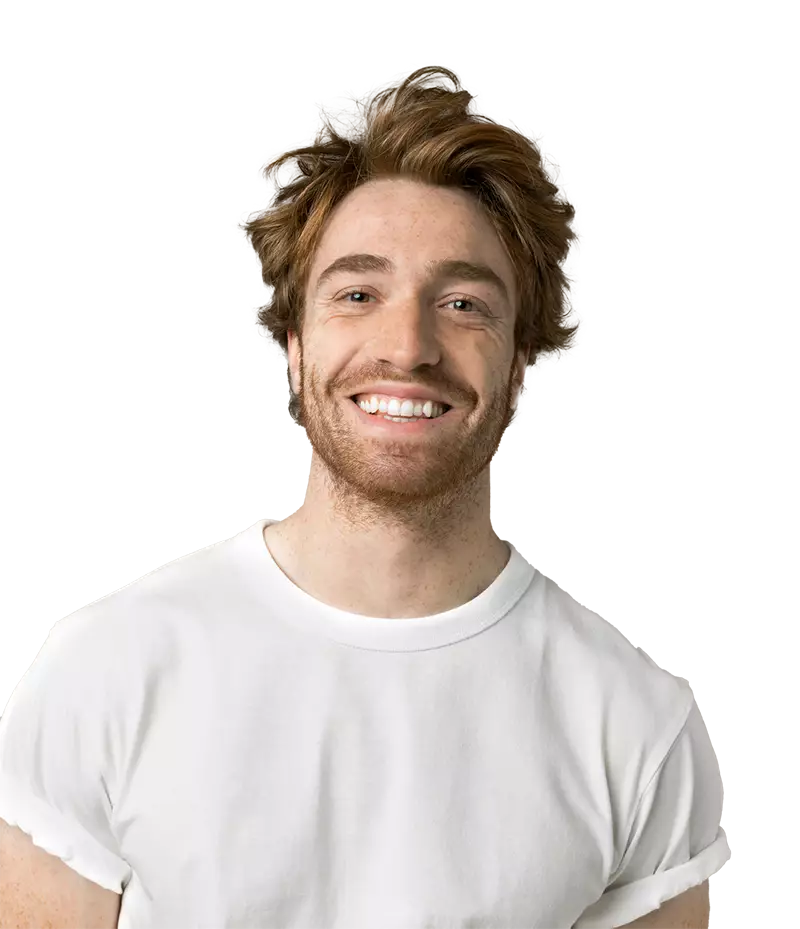 Everything You Need In a Microneedling Device
UNMATCHED QUALITY
Fully certified medical-grade equipment
Made in Germany by the Original Dermaroller®
Licensed by Health Canada
Non-traumatic, stainless steel, sterile needles
Maximum precision with every stroke
SUPERIOR TECHNOLOGY
Fastest on the market – up to 150 strokes per second!
Corded hand-piece for consistent, dependable power
Active Needle Retrieval Technology™
SilkTouch™ Needling Technology
Adjustable needle length up to 2.5mm
MADE FOR
CONVENIENCE
Small and mobile
Intuitive and user-friendly
Ergonomic handpiece
Minimal discomfort during treatments
No skin tearing or bruising
Dedicated treatment serums and skincare products available
ULTIMATE VERSATILITY
Atrophic scarring, including acne scars
Wrinkles and sagging skin
Stretch marks
Hyperpigmentation
Hair loss
And much more!
Professional Treatment Kits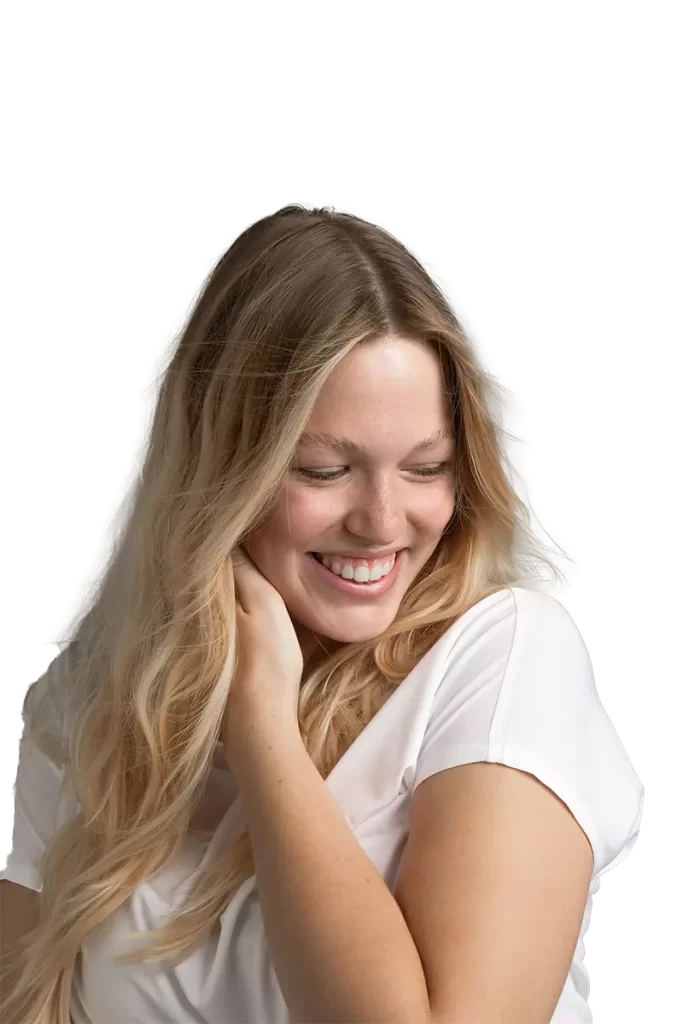 Contact us today for more information and a free demo!
Provide Your Clients with the Optimal Post-Treatment Skincare to Help Them Maximize Results
One of the keys to successful microneedling treatments is to use high-quality, microneedling-friendly skincare products during and after professional in-clinic treatments.
This is why Dermaroller® developed two skincare lines that are designed to help the skin heal faster and more effectively after professional TWIST treatments, and remain healthy and active for the long-term.
Natural Line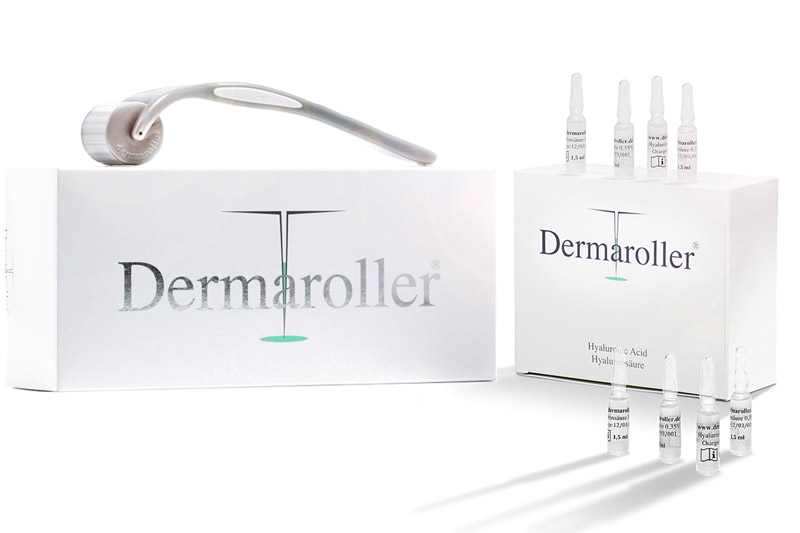 XCELLARIS LINE