DIVINE PYRAMID FACELIFT is the ultimate platform, offering skincare professionals a comprehensive toolkit for effective skin rejuvenation that can be personalized to every customer's needs.
Powered by a range of best-in-class, unique and effective technologies, DIVINE PYRAMID FACELIFT provides treatment combinations that stimulate and enhance the body's natural rejuvenation processes to achieve smoother, tighter skin, improved facial contouring and refreshed complexion.
This multi-treatment platform enables skincare professionals to tailor an individual treatment plan for each customer, to achieve the desired effects in a safe and comfortable manner, with immediate results and minimal pain and downtime.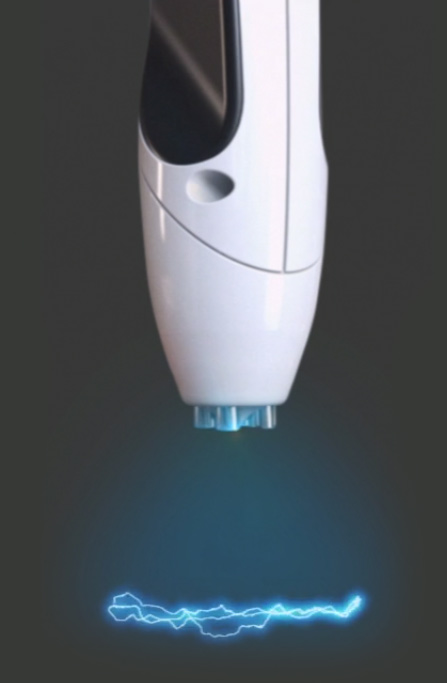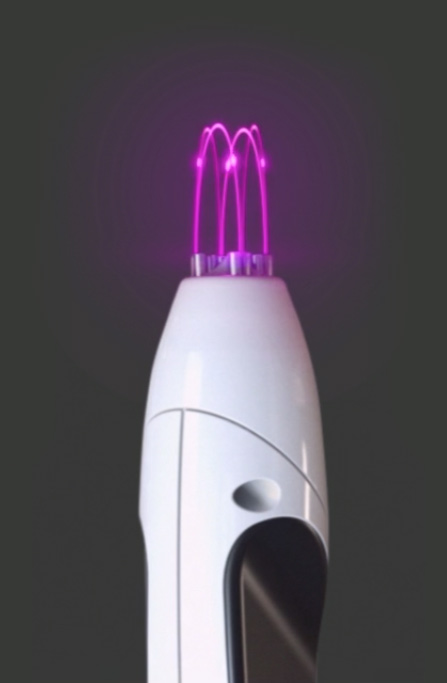 DMA (Dynamic Muscle Activation) is a non-invasive skin tightening and lifting treatment which contributes to a firmer and more youthful-looking face. The deep electrical stimulation of the facial muscles enables you to achieve a beautifully-defined V-shaped silhouette, noticeable from the first treatment.
Use DMA as a stand-alone treatment, or for best clinical results combine it with TriPollar deep heating technology. The combined technologies work both internally and externally as a synergistic skin and muscle treatment which stimulates the contraction of SMAS (Superficial muscular aponeurotic system) in the face. This results in tightening of the skin and re-energising the skin's collagen.

TriPollar is a 3rd-generation non-invasive RF anti-aging technology that rejuvenates the skin and effectively treats wrinkles, including fine lines around the lips and eyes. An immediate, long-lasting skin tightening effect is achieved from the first treatment.
The TriPollar technology is based on focused RF energy that heats the dermis, while sophisticated algorithms ensure that the epidermis remains unharmed. The heat causes collagen fibers to contract and stimulates the production of collagen, elastin and hyaluronic acid. This results in immediate skin tightening and smoothing, and the appearance of younger, glowing skin.

Our Microneedling utilizes an innovative RF-First technology to enables effective skin rejuvenation, wrinkle reduction, and skin volumizing with minimal pain and downtime.
Powered by RF energy, the Microneedling technology creates channels in the skin which enable the ultra-thin needles to penetrate the deep dermal layer smoothly. The combined effect of the thermal energy, and the simultaneous micro-wounds caused in the skin, stimulates the fibroblasts to increase production of ECM (extracellular matrix) components like hyaluronic acid, collagen and elastin. This unique technology, featuring ultra-thin needles, requires lower energy levels, increases treatment efficacy, and results in a visible, almost painless effect.

RFF (RF First) Resurfacing is an advanced, safe ablative technology that rejuvenates the face and neck, and provides a youthful look with minimal discomfort and downtime. The treatments are targeted towards wrinkles, fine lines, skin tightening, and skin resurfacing, including the improved appearance of scars.
During treatment the RFF Resurfacing technology emits brief pulses of electrical currents through cone-shaped electrodes that slide into the epidermis to form pinhead-sized spots. This creates micro-wounds which trigger the body's natural wound-healing mechanism, and prompts the production of new, healthy and younger-looking skin, by stimulating collagen and elastin production.
Other systems are painful due to the mechanical insertion of electrodes. By contrast, our technology utilizes RF energy together with the penetration of the electrodes, resulting in almost painless skin resurfacing procedure.
Are the TriPollar and DMA treatments safe?
Tripollar combined with DMA technology is very safe. RF has been used in medicine for over 80 years, and in aesthetic medicine for more than 15 years. The Dynamic Muscle Activation (DMA) treatments are completely safe, and clinically proven to stimulate the muscles with no risk of damaging the tissue.
What is the downtime after a TriPollar treatment session?
There is no downtime. You can resume your regular activity immediately after treatment.
How do I know which Fractional treatment to use?
Choosing the right treatment depends on the targeted skin indication. The RFF Resurfacing technology has a major epidermal impact, whereas the RFF Microneedling technology has substantial dermal impact. To treat deep wrinkles and deep scars and to tighten skin use the RFF Microneedling. For post-acne scars, enlarged pores and improved skin texture use RFF Resurfacing. It is possible to create combined treatment protocols using these two technologies in alternating treatments.
Do the treatments hurt?
No. Pollogen's Fractional treatments have a smart penetration mechanism that ensures minimal pain. The microneedles release RF thermal energy before they penetrate the skin. As a result, the needles slide gently into the tissue in a non-painful-thermal penetration, rather than a mechanical penetration. Due to this smart penetration mode the treatments are practically painless and require no anaesthesia.
SKINCARE PROFESSIONAL
BENEFITS















Clinically Proven
VoluDerm RF Microneedling
VoluDerm Micro-needle technology for treating skin laxity and wrinkles – Initial Clinical Experience. Conclusion The novel VoluDerm micro-needle technology is a safe and effective treatment for wrinkles, skin tightening, volumizing, texture improvement and natural looking skin enhancement in facial and neck areas with negligible side effects, minimal pain, and quick visual healing.
VoluDerm microneedle technology for skin treatments—In vivo histological evidence. Conclusion The major impact of VoluDerm is on the dermal layer, thus treatment is associated with less to no downtime, less patient discomfort, and less predisposition to side effects compared with no-needles fractional technologies or other micro-needle technologies in which penetration mechanism is mechanical. With VoluDerm, the visible impact on the epidermal layer is relatively minor and less prominent compared with these technologies, although the desired micro-resurfacing effect is achieved.
Clinically Proven
Tripollar
Use of a TriPollar radio-frequency device for the treatment. Conclusion TriPollar RF treatment offers a painless, quick and convenient treatment method to decrease active acne lesions, improve patients ' skin appearance, reduce anxiety related to acne and its treatment, and avoid the development of acne scars. The findings confirm the safety and efficacy of the TriPollar RF for the treatment of acne vulgaris.
Evaluation of Safety and Efficacy for Facial Wrinkles Conclusion The technology is a non-invasive, effective, safe, and virtually painless treatment for reduction of wrinkles and facial skin rejuvenation.
Evaluation of Safety and Efficacy of the TriPollar Technology for Treatment of Wrinkles. Conclusion The results of this study clearly indicate that the TriPollar system offers a non-invasive, effective, safe and virtually painless wrinkle and rhytides reduction treatment.
Wrinkle Reduction - VoluDerm RF Microneedling
After 3 treatments Skin tightening and wrinkle reduction
Courtesy of Dr. Alex Levenberg, Tel Aviv, Israel
Wrinkle Reduction - VoluDerm RF Microneedling
After 5 treatments Skin tightening & wrinkle reduction Improved texture, reduced number and depth of wrinkles
Courtesy of Steven D. Shaprio M.D., Palm Beach Gardens, Florida.
Skin Tightening - Tripollar
After 5 treatments Wrinkle reduction and skin tightening
Pollogen in-house collection, Tel Aviv, Israel
Texture Improvement - VoluDerm RF Microneedeling
After 3 treatments Improved texture and appearance of acne scars
Courtesy of Jonathan Yu M.D., Manila, Philippines