Painless anti-aging & contouring results for the face & body. Non-invasively treat delicate areas, regenerate collagen and reduce fat.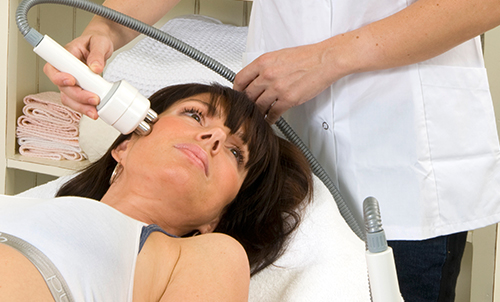 Skin Tightening
Face Sculpting
Wrinkle Reduction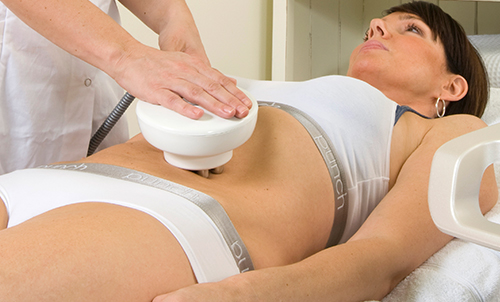 Skin Tightening
Body Contouring
Cellulite Reduction
Stretch Marks
The Apollo system, powered by 3rd generation TriPollar technology, is the ideal solution for all those trouble areas that show our age. Apollo offers safe, effective and convenient wrinkle reduction, skin tightening, preventive wrinkle and aging treatment, cellulite smoothing and localized fat & circumference reduction. Apollo has been clinically proven to deliver immediate and long-term results. In a quick, simple, walk-in walk-out treatment, customers can gain the anti-aging and body contouring results they desire. Procedure is virtually pain free and works on all skin types and skin tones. Clinical trials conducted around the world have validated the safety and efficacy of the TriPollar treatments. Results from 8 peer-reviewed articles and thousands of clinical cases clearly show collagen regeneration and fat cell reduction.
Apollo employs 3rd generation TriPollar technology to painlessly deliver focused and optimal radio-frequency (RF) energy to the skin surface and to subcutaneous fat layers. Controlled energy is delivered via three or more electrodes and limited to the treatment area. This focused delivery results in immediately visible skin tightening and fat reduction. For improved results it is recommended to undergo a series of treatments. Apollo's TriPollar technology allows the practitioners to choose between body and/or facial treatments. Targeted facial treatment regenerates collagen fibers in the dermis layer. Targeted body treatments shrink fat cells in the hypodermis layer and accelerate collagen regeneration.
System Benefits
Quick, walk-in, walk-out procedures
Immediate visible results
Long-term efficacy
Clinically proven results
The most peer-reviewed papers of any technology
Minimal downtime
Non-invasive treatments
Safe, Painless and Non-invasive
Suitable for all skin types and colours
Device is easily moved from one treatment room to another
Why 3rd Generation TriPollar Technology is Superior
IT'S PAINLESS
Since both 1st generation mono-polar and 2nd generation bi-polar RF technologies are not focused, they usually require much higher energy to achieve results which heats the skin that is near the electrodes. This causes pain and a higher risk of burns and skin damage. Because of the relatively low power needed to perform TriPollar treatments, the procedure is painless and pleasant.
IT'S EFFICIENT
In addition, these older technologies require cooling mechanisms to mitigate risks, which result in less efficient heating of the skin layers.
IT'S SAFER & QUICKER
TriPollar 3rd generation RF technology has a unique configuration of sophisticated control algorithms that prevents overheating and eliminates the need for skin and applicator cooling. This means safer, more efficient continuous heating, shorter treatment duration and fewer treatment sessions.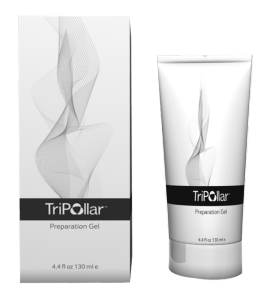 The TriPollar® Preparation Gel is uniquely formulated to prepare the skin for the transfer of TriPollar® energy and is used for maximum effectiveness and best results.
3 Handpieces to Treat Different Areas
The Apollo has three handpieces: large, medium and small to treat different areas of the face and body.
SMALL HANDPIECE: designed to treat delicate areas
MEDIUM HANDPIECE: used for face, neck, arms and hands
LARGE HANDPIECE: used for treating the abdomen, flanks, thighs and buttocks
Physician Reviews & Media
Peer Reviews
Pollogen's aesthetic technologies are safe and results are clinically proven and documented. In fact, Pollogen devices have the most peer-reviewed papers of any technology. If you would like to read the full peer reviews, visit www.pollogen.com/clinical/reviews-papers.html.