SpaTouch Elite: The most advanced, efficient, and affordable hair removal device for professionals.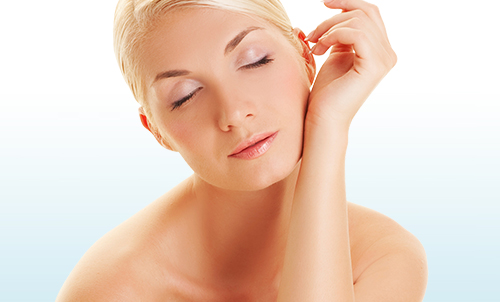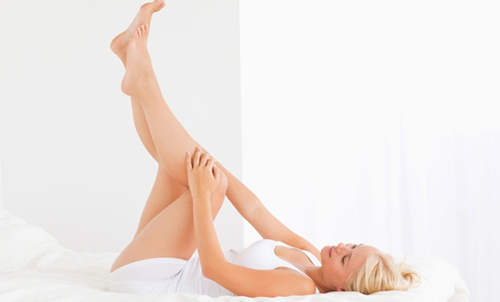 Heavy competition and limited budgets make it hard to compete in the beauty business. You need an edge.
Spatouch™ Elite with LHE® phototherapy gives you that edge with high performance hair removal at a very affordable price. Whether you're a doctor looking for extra revenue or a business owner ready to enter the lucrative field of light-based hair removal, you can profit with the Spatouch™ Elite.
Key innovations include a computer based system with intuitive user interface, simple one-touch adjustments and unsurpassed control and safety. With Spatouch™ Elite, you get fast treatments to keep the business booming and color-blind technology – to treat all your clients – skin types I-VI.
Advanced, long-term hair removal has never been more effective or affordable.
Light & Heat Energy technology (LHE®) skin phototherapy solutions combine both light and thermal energies so the total intensity it utilizes is low in comparison to other technologies. In other words, LHE achieves excellent results at a low fluence, making LHE the safest technology in the market. There is no down time, treatment is comfortable, and there is no need to cool the skin with cooling gels or systems which cuts cost, time, and inconvenient mess. Also, the absence of a skin cooling mechanism means the hand piece is free of heavy liquids and/or cold tips, making the LHE handset very light and safe and easy to use… no "tennis elbow" for LHE operators.
Effective on ALL Skin Tones
LHE systems are particularly suited to treat more sensitive skin and even have a special application for dark skin types (V and VI). As it combines the two energies (light and thermal energy, rather than just light), it has a significant advantage over the other technologies when it comes to removing blonde, fine and light hair (Vellus or "peach fuzz" hair).
Upgraded LHE® System
Faster treatments; long-lasting handpiece.
Safe & Effective
Treat all your clients, skin types I-VI, with 1 systema
Simple Operation
Intuitive touchpad operation and clear screen instructions guide you through the entire treatment.
Affordable Price Tag
Spatouch Elite cost less and delivers more than any other system of its kind.
The Science of Light & Heat Energy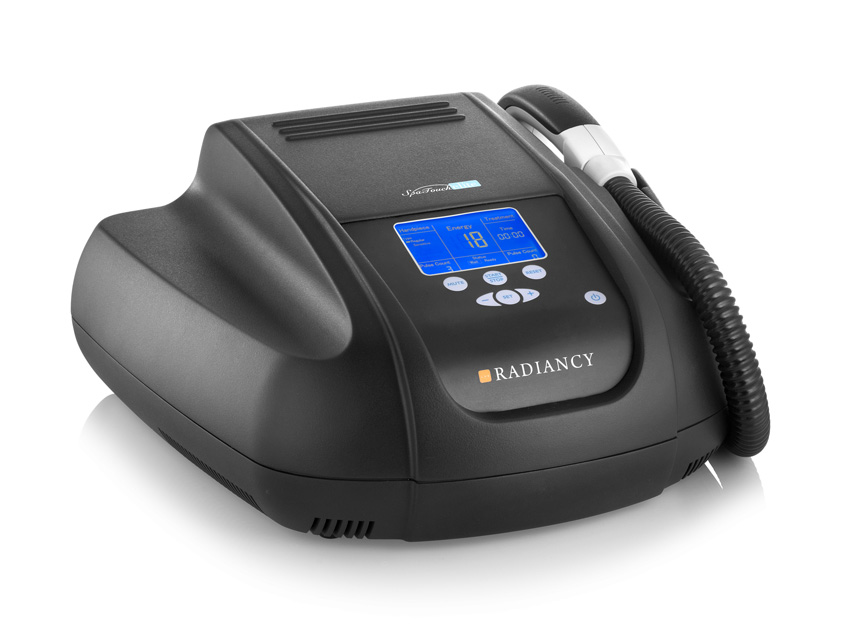 LHE Technology (Light & Heat Energy) delivers effective and safe skin care. Its inherent safety and flexibility enables it to be used for a wide variety of applications; Psoriasis Care, Acne Clearance, Skin Tightening, Skin Rejuvenation, Wrinkle Reduction, Collagen Renewal, Vascular and Pigmented Lesion Treatments and Hair Removal.
Non-invasive, non-abrasive treatments
No down time
Clinically proven results
Proven safety and efficacy for all skin types
Especially suited for Skin Types V-VI
Easy to use
The Development of Phototherapy
Phototherapy uses light to heal or treat a medical or aesthetic condition. Phototherapy balances wavelengths, intensity and exposure (pulse) duration to tailor each treatment to specific needs and conditions.
In the early 80's, a new method of light-based therapy, selective photothermolysis, was developed. The theory of selective photothermolysis maintains that by optimizing certain application parameters, the practitioner can target a specific chromophore while minimizing the effect on surrounding tissue.
Most light-based technologies, like laser and Intense Pulsed Light (IPL), rely on light energy to effect clinical changes while they filter out the subsequent heat. They filter out the heat created by the light flash or pulse. Because they filter out the heat instead of using it, they require very high fluences for clinical efficacy, high fluences that require skin cooling techniques to protect the client from burns. Radiancy felt there had to be a better way.
The LHE Difference
LHE advances the principles of selective photothermolysis by utilizing the dual energy pathways of light and heat to gain the greatest advantage of the light/heat relationship. Patented internal filters protect the skin and proprietary algorithms take full advantage of the skins thermal absorption characteristics. These innovations create the exact balance of light and heat necessary to achieve clinical efficacy in a variety of clinical applications.
Because it uses low fluences, LHE's natural fusion of light and heat creates a far more efficient photo thermal technique. The addition of direct heat increases overall effectiveness and lowers fluence to ultra safe levels. Lowering fluence allows us to eliminate the need for skin cooling techniques, simplify the treatment process and minimize risk of harmful side effects, making it safer, easier and more cost effective.
This unique balance of light and heat also enabled effective treatment for the more difficult hair (i.e., salt-n-pepper) and skin types. Skin Types V-VI and sensitive, and Asian skin could now comfortably and safely benefit from phototherapy treatments. A specialized LUA (light unit assembly) for these skin types further enhances safety and comfort without compromising results.
Frequently Asked Questions
What does "L-H-E" stand for?
"LHE" is the acronym for Light Heat Energy. It indicates that LHE technology synergizes two different ways to transfer energy – light and thermal energy – by convection.
How is LHE different from the old IPL method?
The LHE utilizes two energies: the light and the thermal energy. Using the combination of the two energies reduces the light fluence which makes the LHE the safest technology on the market with no down time.
Why is the light fluence lower than others?
As the technology uses both energies, the light fluence can be significantly reduced. Combining the two energies together creates an equivalent fluence of above 65 J/sq. cm. yet, the actual light fluence is no more than 15 J/sq. cm. In the case of the skin tightening application, light fluence could reach 25 J/sq. cm.
Do I have to shave the customer before treatment?
LHE hair removal requires no shaving! Stubble (hair of 1 to 3mm) would be ideal for the treatment. By not having the customer shaved prior provides:
Comfortable treatment whereby the skin is less sensitive
Ease of use to the practitioners because they see exactly where the treatment was already done
Save time per session, particularly after the first session because you only need to treat where you see hair growth and not the entire area.
Can the customer see results immediately?
As no shaving is required and the treatment is being performed on short hair (1 to 3mm), the customer sees immediate results whereby the hair that was on the treated area prior to the session is totally gone. Clients can return to daily life immediately with no discomfort or burns.
Why is the LHE considered as the safest technology in the market?
Unlike like other technologies, the LHE utilizes not only the light but also the thermal energy, thus, the total light fluence is low in compare to any other technology. Low light fluence results in safe and comfortable treatments.
Is the hand piece heavy? Am I (or are my practitioners) going to suffer "Tennis Elbow" by working with the device?
The LHE requires no skin cooling system, no flowing cooling water and/or refrigerants in the hand piece, thus, the hand piece is light (the lightest in the industry!) which makes it easy and comfortable to use with no "tennis elbow" for the practitioner.
Why does LHE not require skin cooling?
The LHE uses two energies, the light and the thermal energy. The thermal energy targets the follicle and is absorbed in the follicle rather than in the epidermises. As a result, there is no excess energy to be removed from the skin by cooling systems.
Do I have to use jells and/or topical when I treat my customers?
The LHE does NOT require skin cooling systems or jells or other topical solutions. In fact, the LHE requires cleansing the skin before treatment.
Do I need overlap between pulses when I treat the customers?
No. No overlap is required between pulses. A slight overlap of less than 5% could be done to ensure full cover.
Can I trade-in my old machine for a newer model?
Yes! Every machine can be traded-in for a newer model. Please contact your DermaSpark representative for more information.
Do I need a special power source to run the machine?
No, a normal 110V 60 Hz is sufficient.
Do I need to fill the device with water or other liquids?
As the LHE requires no cooling systems, there is no need in topping up with water and/or other refrigerants.
How can I administer hair removal treatment on a dark skin patient (skin type V and VI)?
All the LHE systems have an optional hand piece specialized in treating dark skin types V & VI. LHE safely and effectively treats the darkest skin tones.
What is the life time of the hand piece?
The 12 sq. cm. face of the Mistral hand piece yields 50,000 pluses, covering 600,000 sq. cm. over time. The Kona hand piece provides 30,000 pulses that cover 360,000 sq. cm. The SpaTouch Elite hand piece gives 20,000 pulses that cover 240,000 sq. cm.
Does the machine come with training?
Yes, comprehensive training is provided with every device we carry!
When treating large surface areas, how can I shorten the treatment times?
With optional extra large hand piece that has an effective area of 18 sq. cm. (the largest in the market) one can clear a man's back in less than 15 minutes.
Is the SpaTouch Elite approved by Health Canada?
Yes. You can verify any product by logging on to the Health Canada website www.mdall.ca and searching for the specific machine and/or Company name.